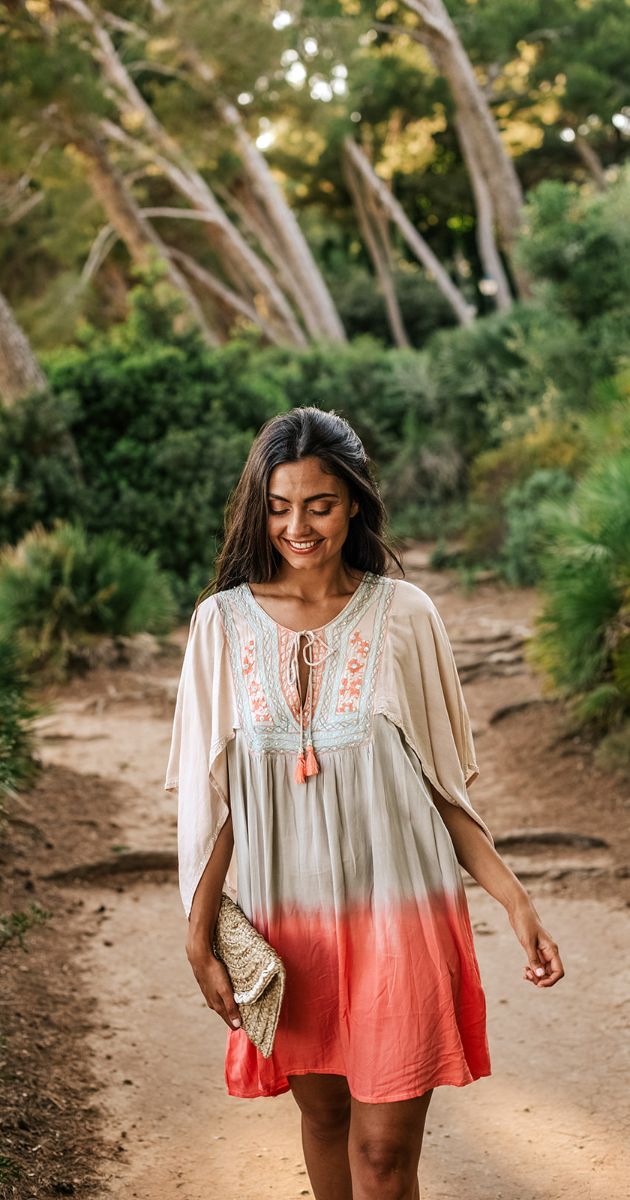 Vega Short Kaftan
207A_GR_S
See more of Hippy Chick Ibiza
Tax included.
Our Vega Short Kaftan is a beautiful, hand-dyed tunic in batik degraded style to hit the town or go to your favorite festival! This blouse with open winged sleeves and a richly embroidered chest is a daring creation that will surely turn some heads.
It comes in an Aqua and a Coral-colored variation.
Products are shipped within 48h.
Worldwide FREE shipping on orders over €200.

Standard delivery or express delivery is available. See our full shipping policy and prices.
Returns are accepted within 30 days starting when the goods arrive to your home (subject to terms). See our returns policy.