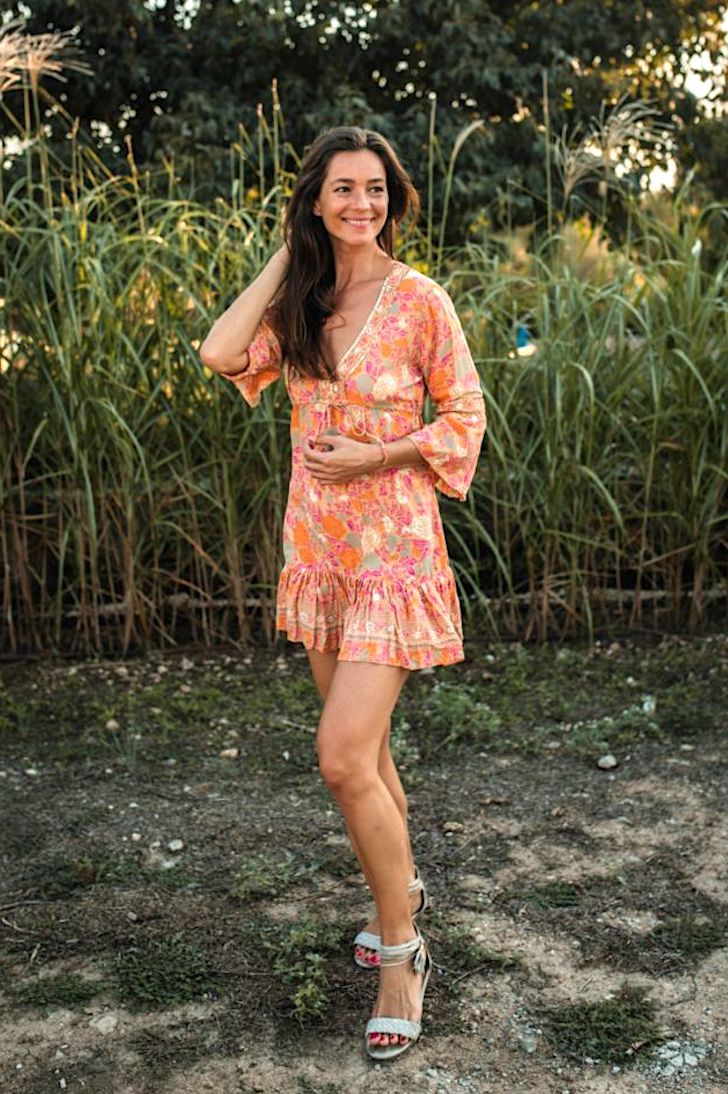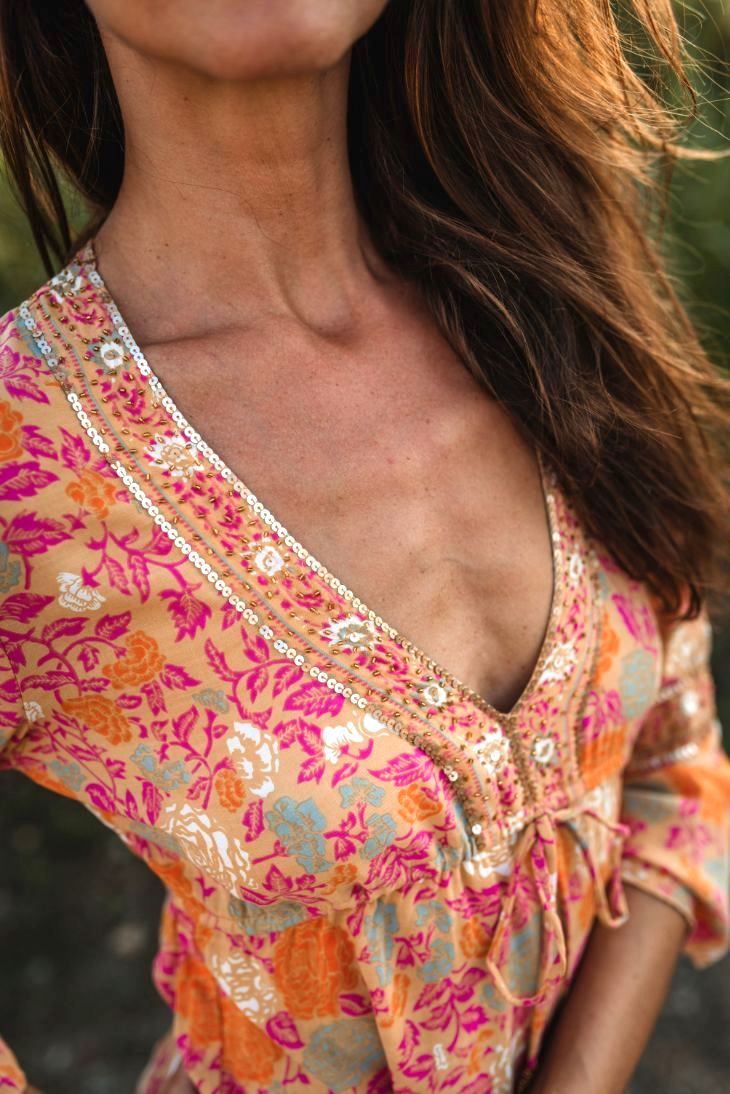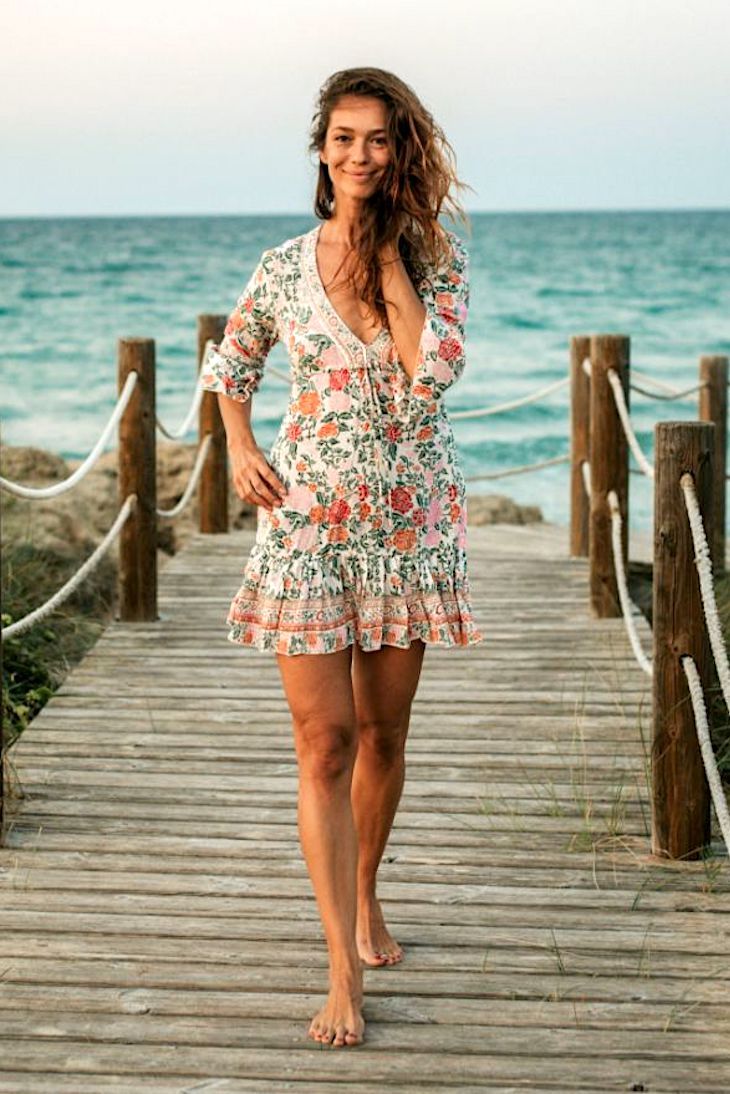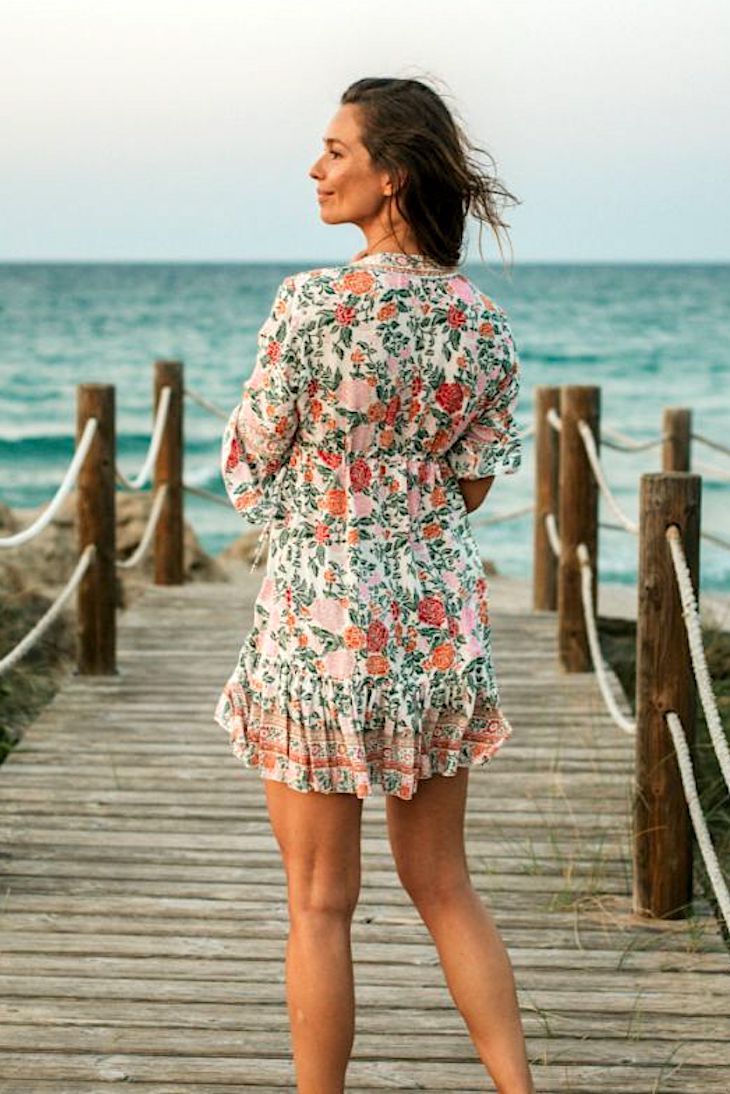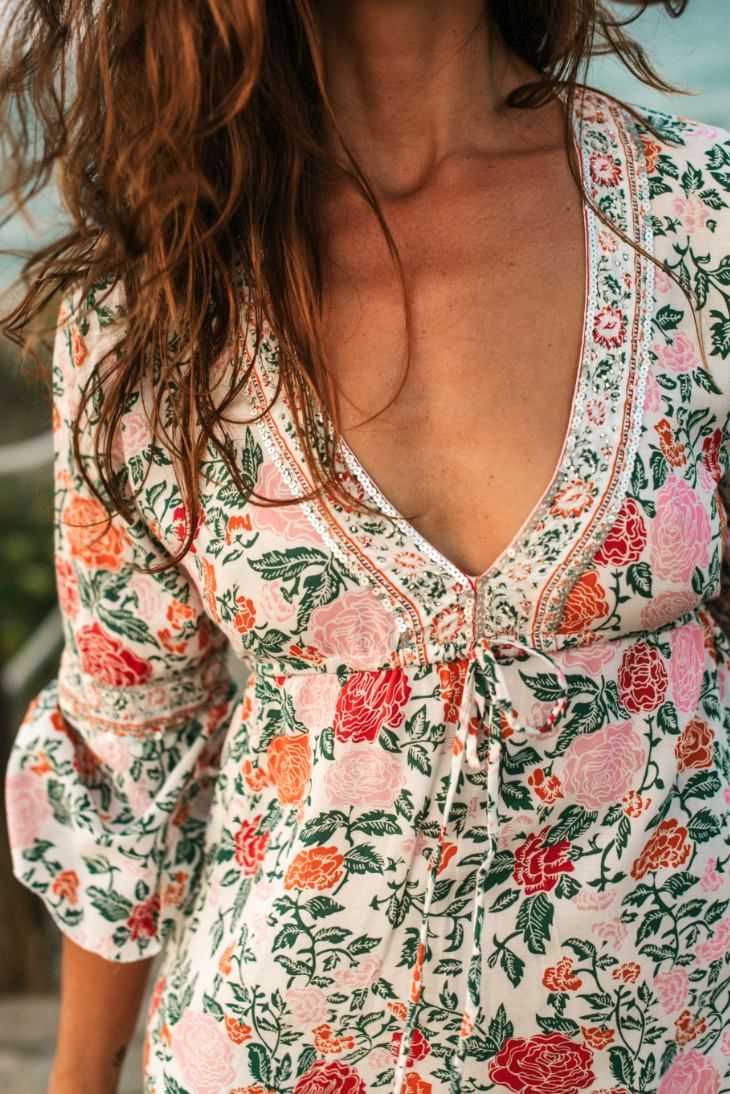 Saffron Tunique // Terracotta Flowers
213A1_PSA_S
See more of Hippy Chick Ibiza
Tax included.
The gorgeous Saffron Short Tunique in Terracotta Flower print looks incredible against your sunkissed skin. With hand-embellished beading along the deep V-neck line, that offers intricate elegance. Made from a super soft and breathable Rayon with a choice of two captivating colors of White or Apricot. The flattering drawstring waistline and mid-length flounce sleeves cultivate natural boho beauty.
Products are shipped within 48h.
Worldwide FREE shipping on orders over €200.

Standard delivery or express delivery is available. See our full shipping policy and prices.
Returns are accepted within 30 days starting when the goods arrive to your home (subject to terms). See our returns policy.