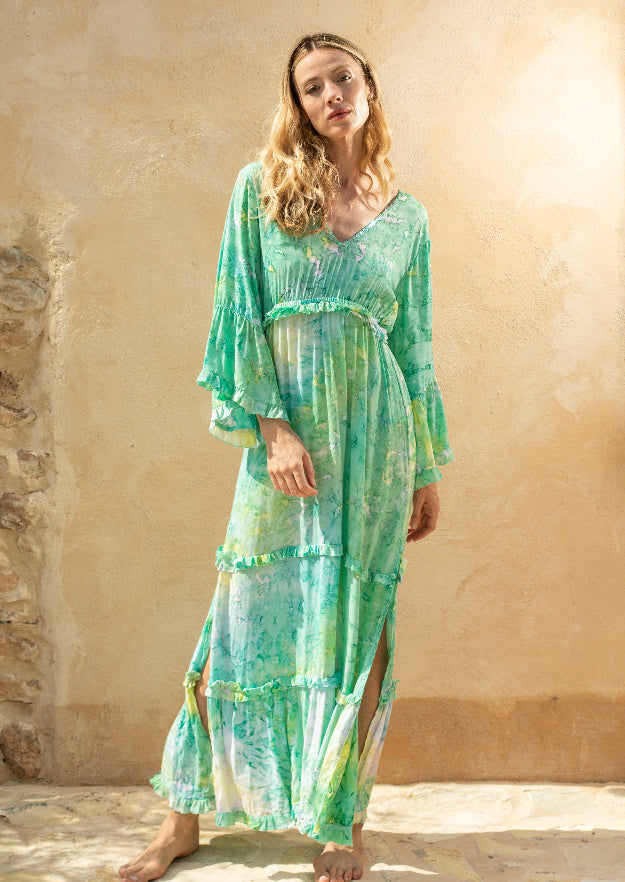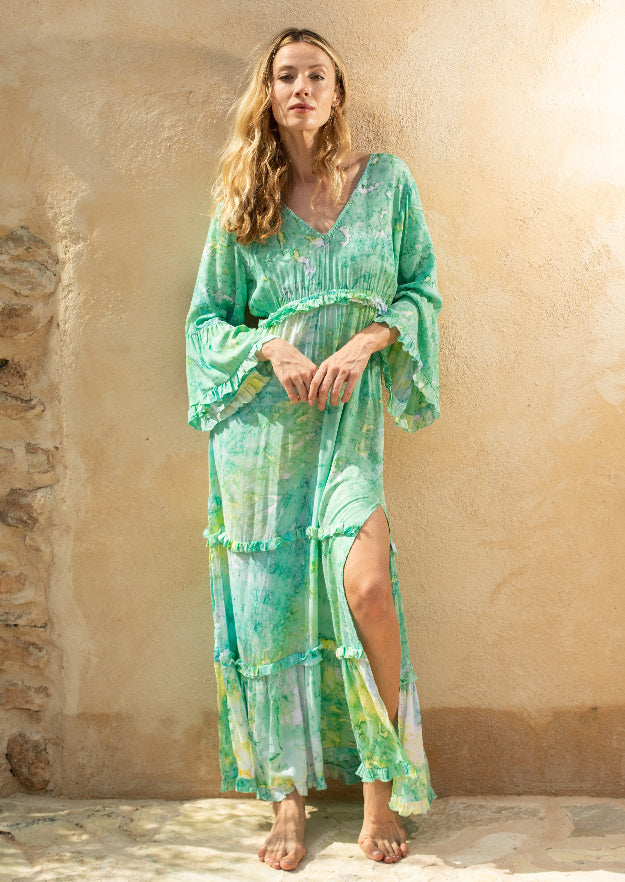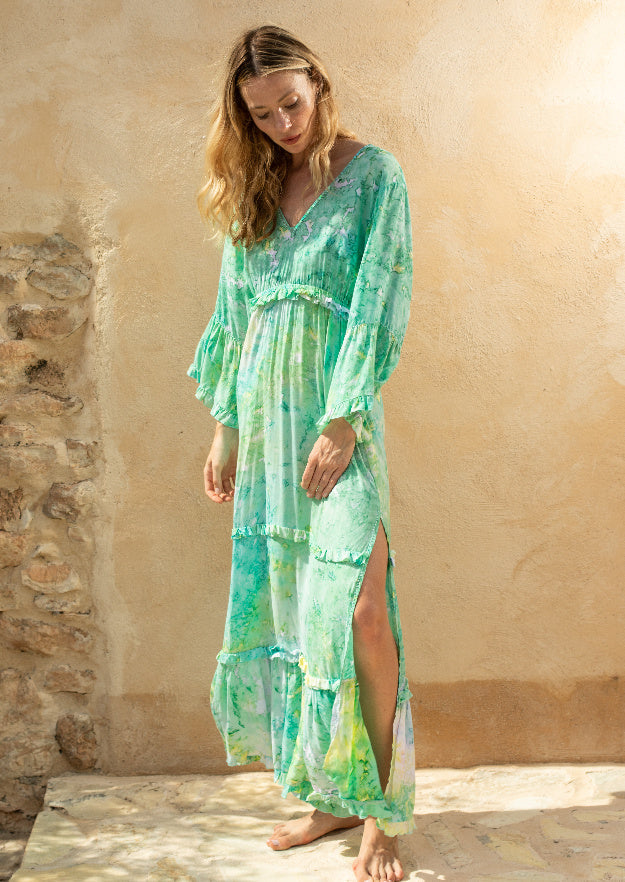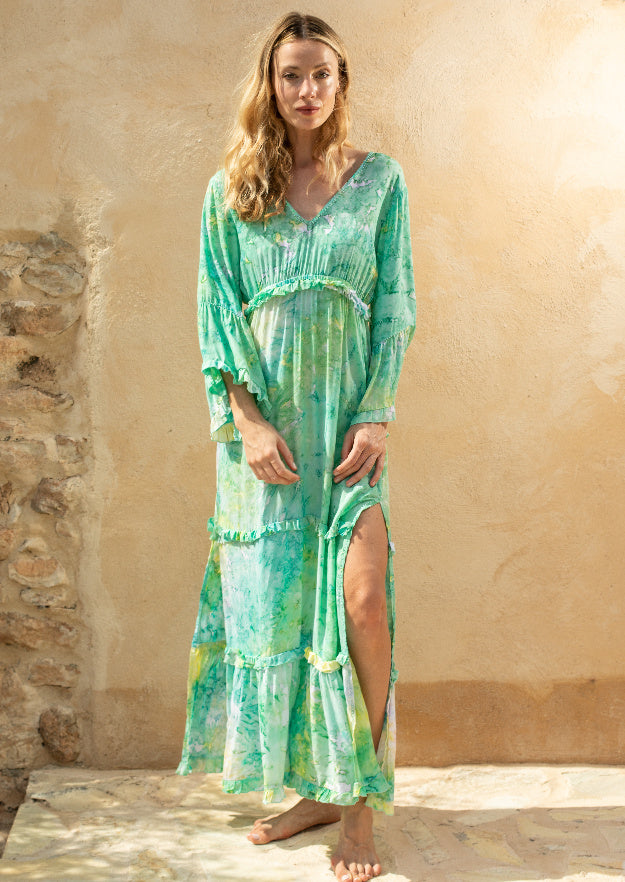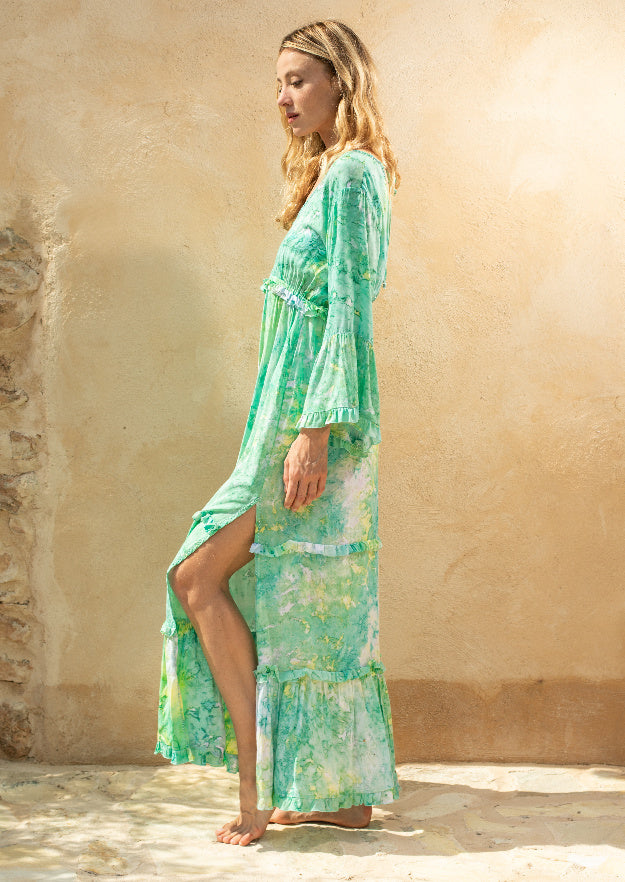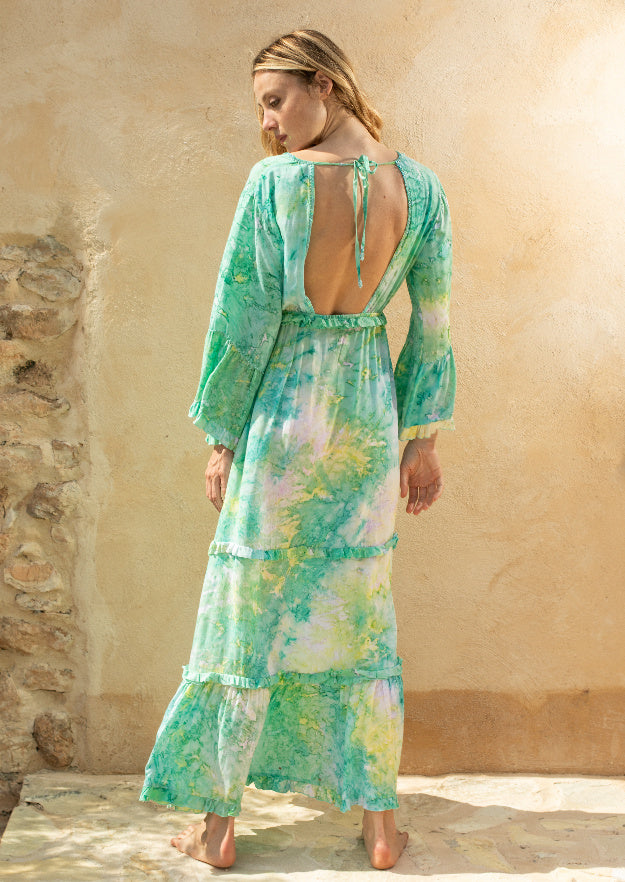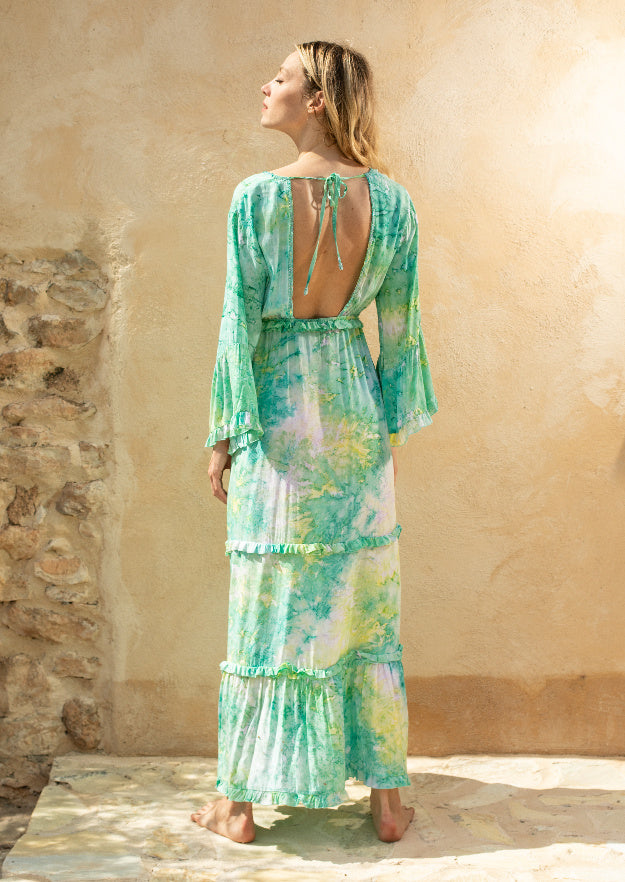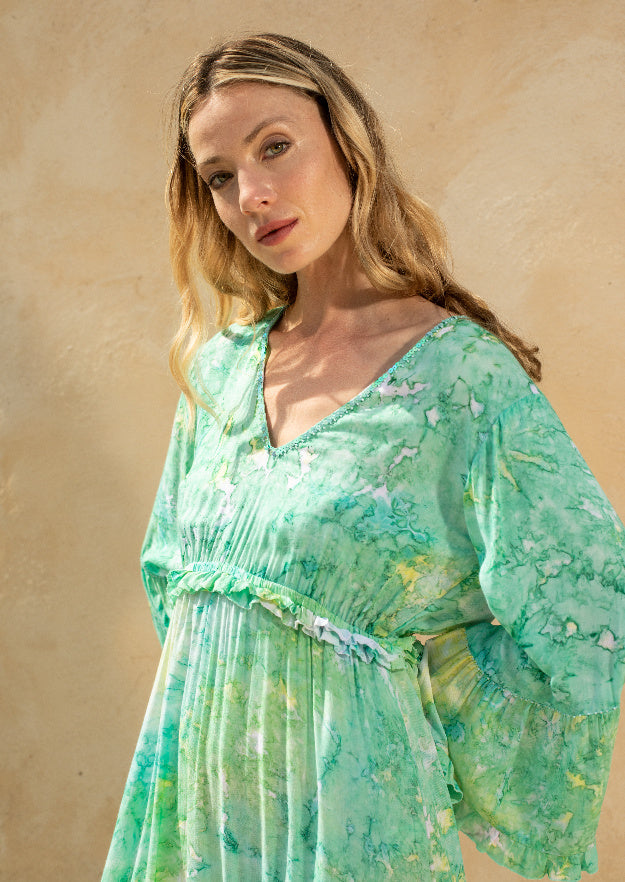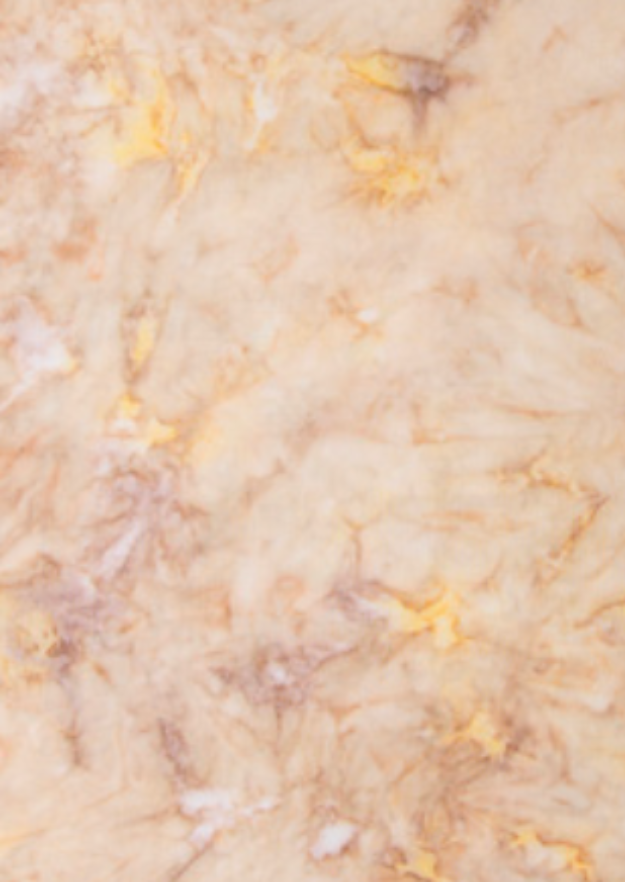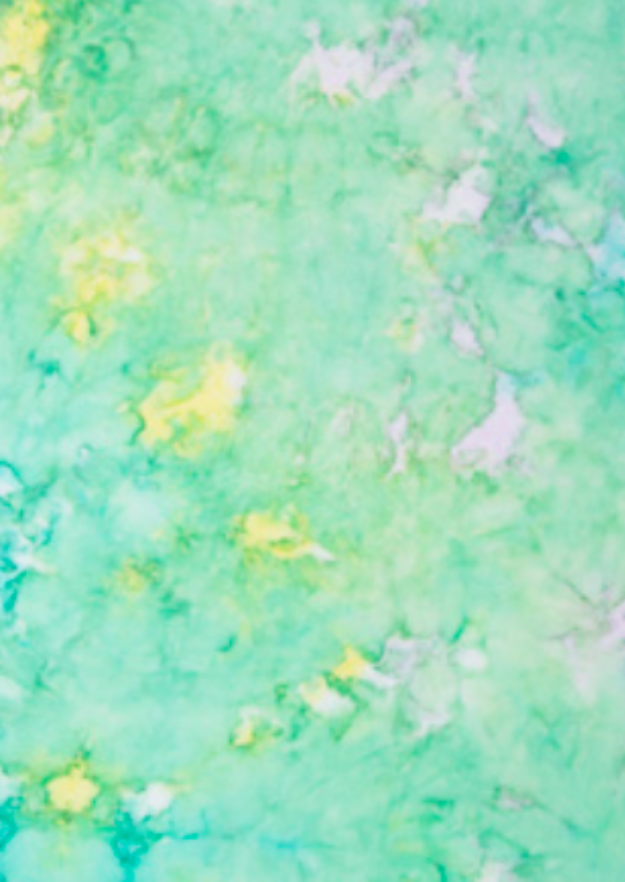 Radha Kaftan // Eteréa Tie Dye
261A3_GO_S
See more of paraiso
Tax included.
Bohemian dream meets Ibiza chic with this stylish tunic that can bring out your inherent beauty. Inspired by the charm of beachscapes. With neckline on the back a cut above the knee that shows a little bit of your beautiful legs. A very versatile garment thanks to its elegance and comfort. Made from the softest Rayon, and available in two gorgeous Eteréa tones of Green, Gold and Teal.
Products are shipped within 48h.
Worldwide FREE shipping on orders over €200.

Standard delivery or express delivery is available. See our full shipping policy and prices.
Returns are accepted within 30 days starting when the goods arrive to your home (subject to terms). See our returns policy.