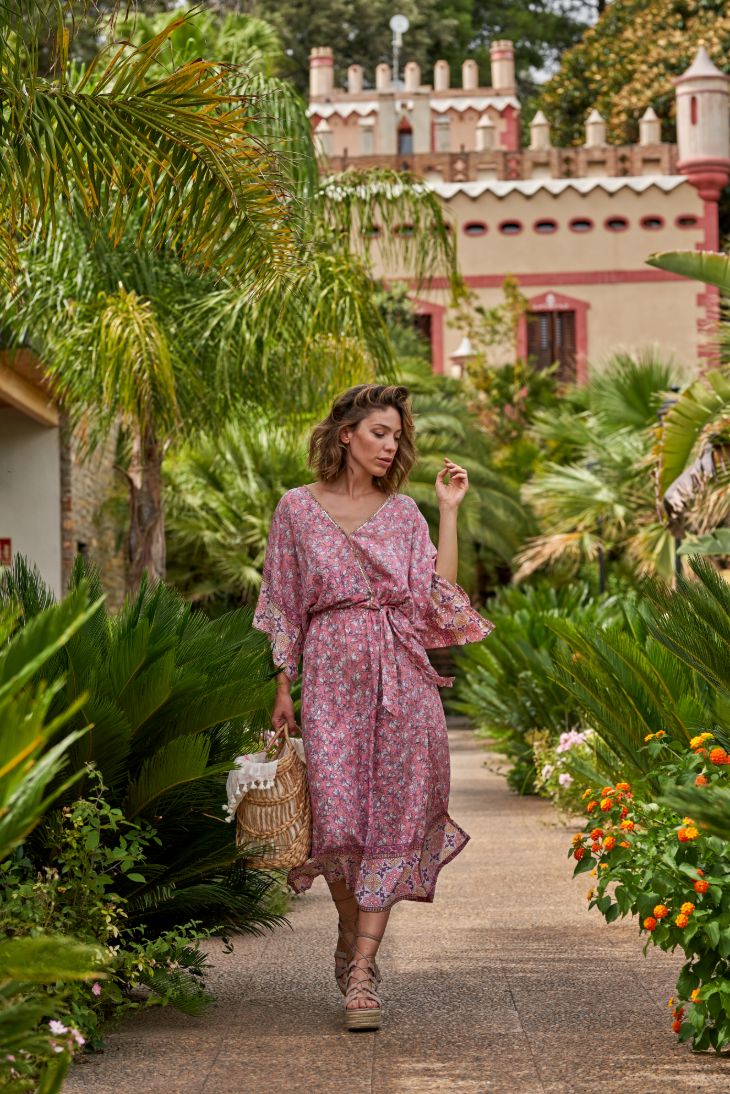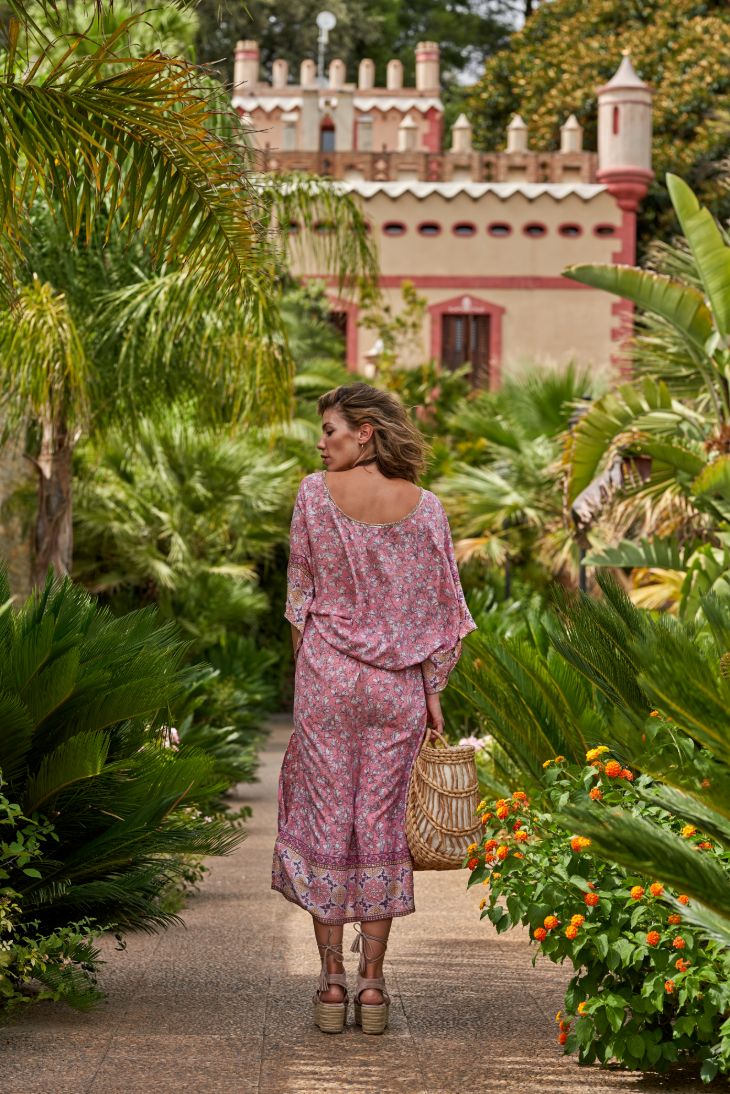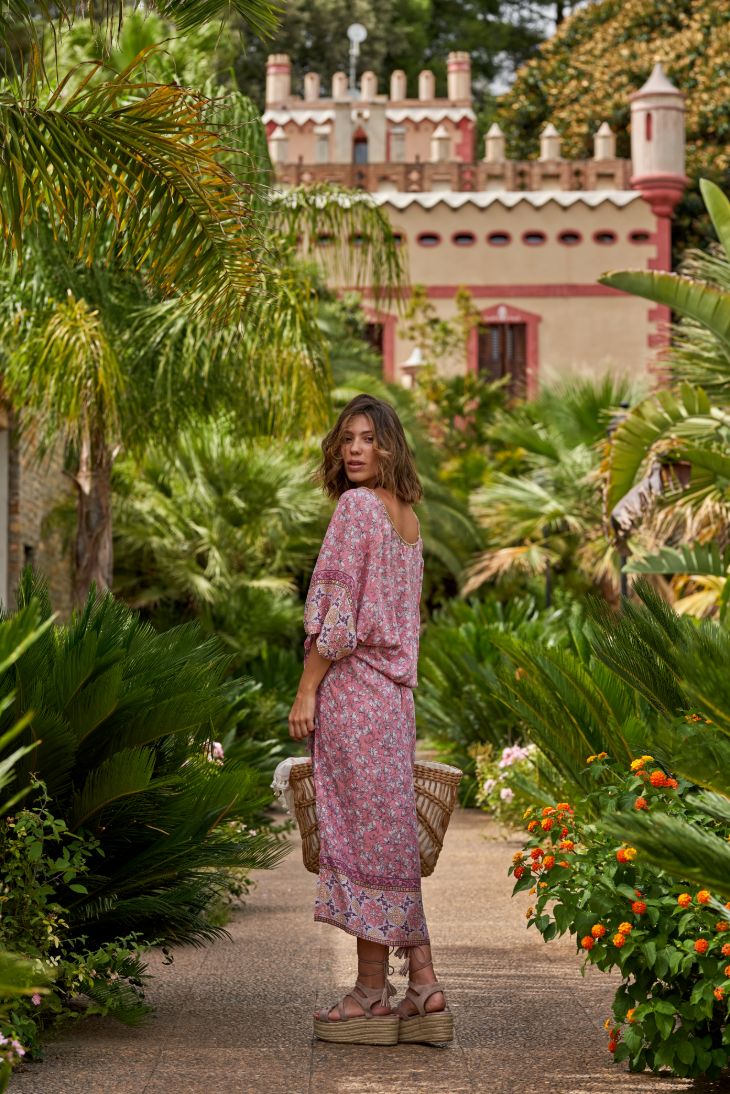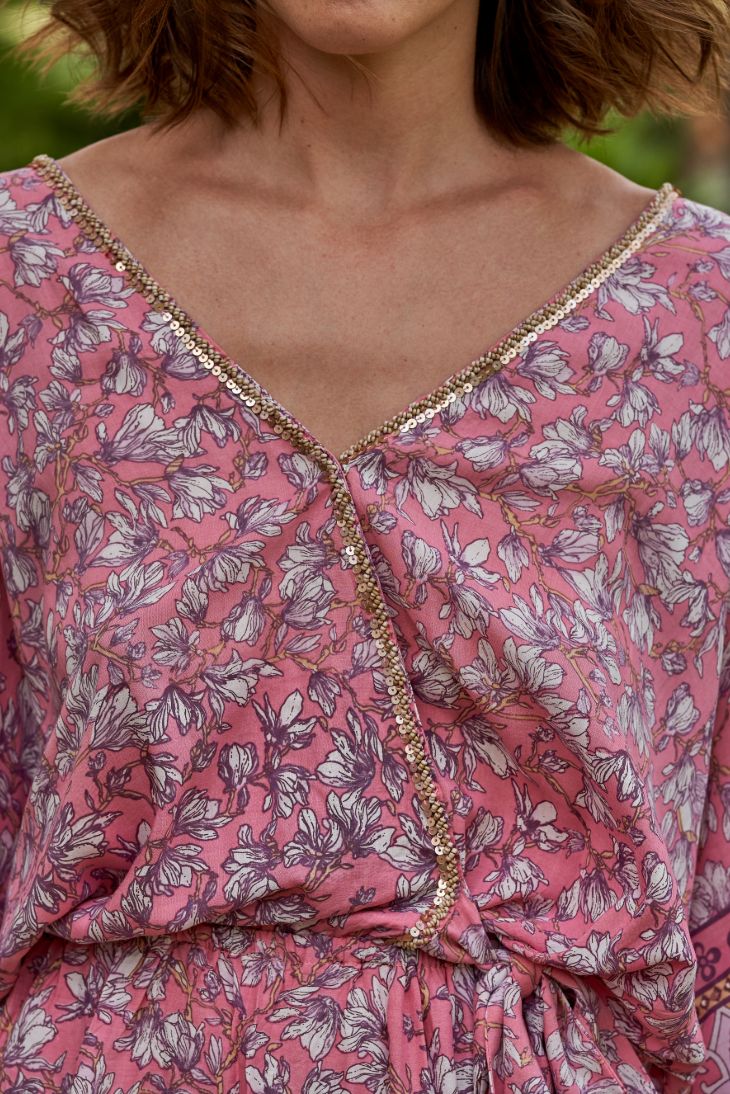 Orla Dress // Caleta Print - Pink
225A2_PPI_L
See more of Hippy Chick
Tax included.
Orla Dress is so lightweight and floaty with statement kimono style sleeves and belted with a sash making it flattering for all shapes, it will take you from day to night without a second thought. 

• Made from hand-dyed 100% Rayon Voile.
• Hand embellished with eco-friendly bamboo beads.
• Border placement along the sleeves and hem.
• Elasticated waist featuring self fabric belt.

Available in Pink Caleta Print.
Products are shipped within 48h.
Worldwide FREE shipping on orders over €200.

Standard delivery or express delivery is available. See our full shipping policy and prices.
Returns are accepted within 30 days starting when the goods arrive to your home (subject to terms). See our returns policy.