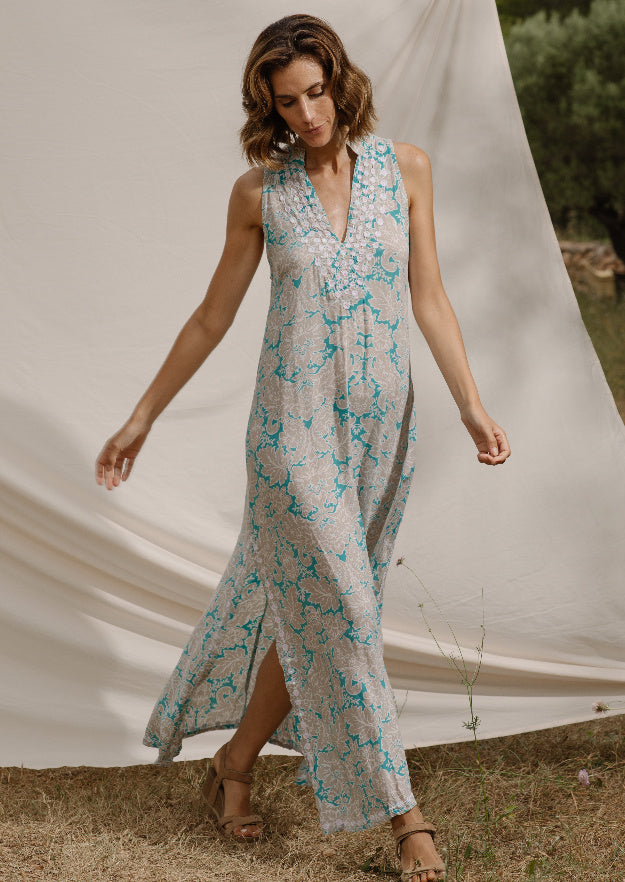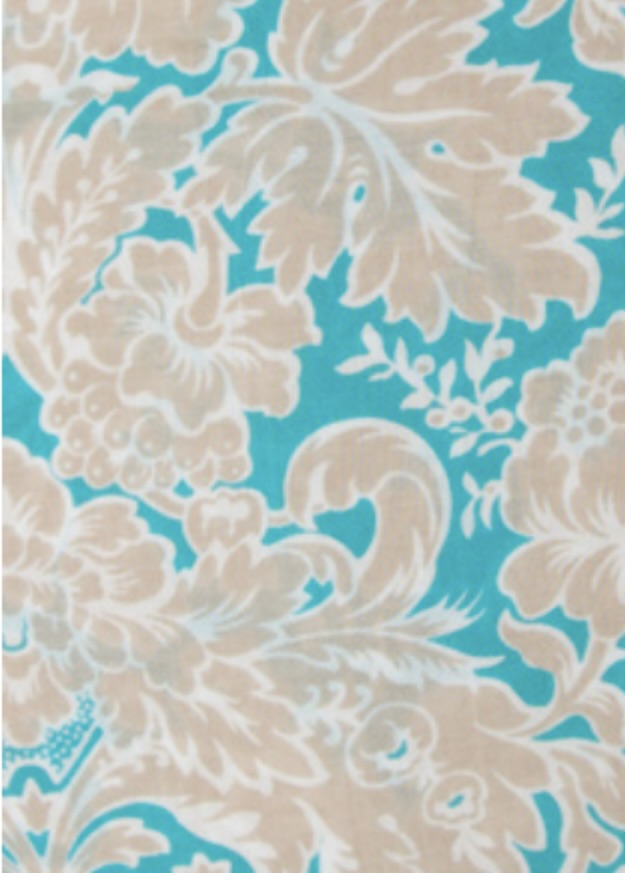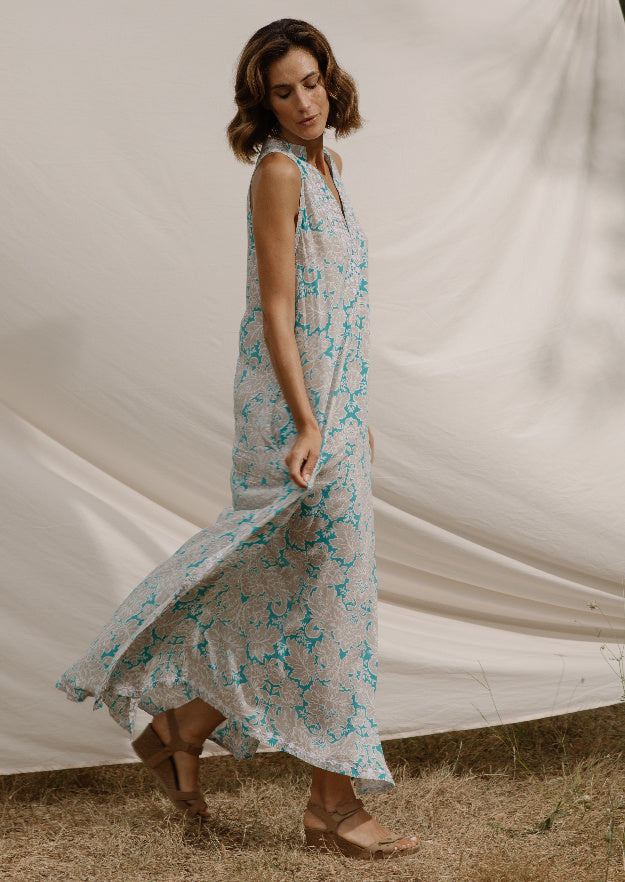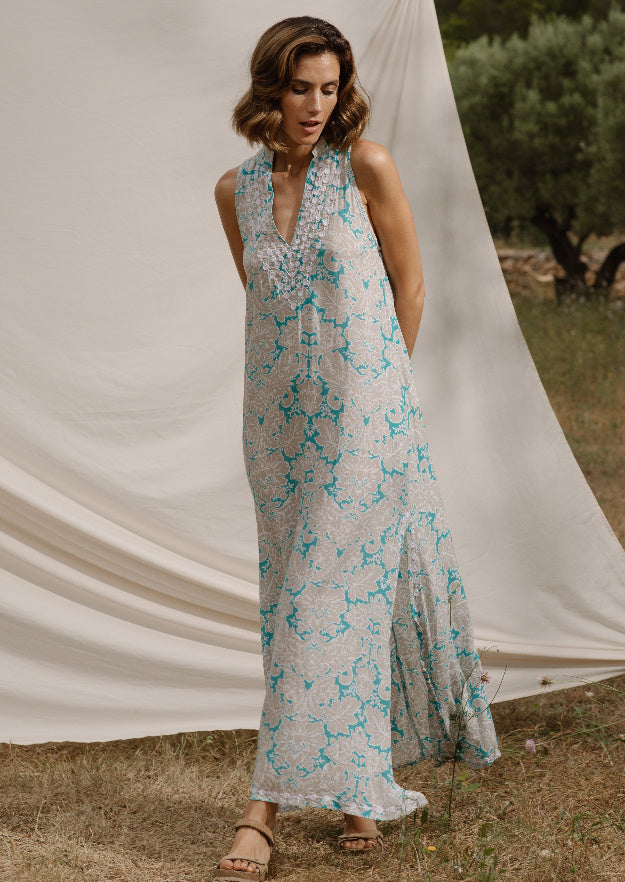 Marsala Kaftan // Perenne Print
483A3_GR_S
See more of paraiso
Tax included.
Marsala Kaftan's long dresses are inspired by the hippy-chic style combining gypsy and boho beauty. The dress's neckline is rounded around, covering your neck on the sides and back, and in a V towards the chest, with beautiful embroidery. It has a fine loose with a single-sided opening from the knee to the ankle. It is made of soft, light, cool, and comfortable rayon voile. Available in Green and Pink.
Products are shipped within 48h.
Worldwide FREE shipping on orders over €200.

Standard delivery or express delivery is available. See our full shipping policy and prices.
Returns are accepted within 30 days starting when the goods arrive to your home (subject to terms). See our returns policy.