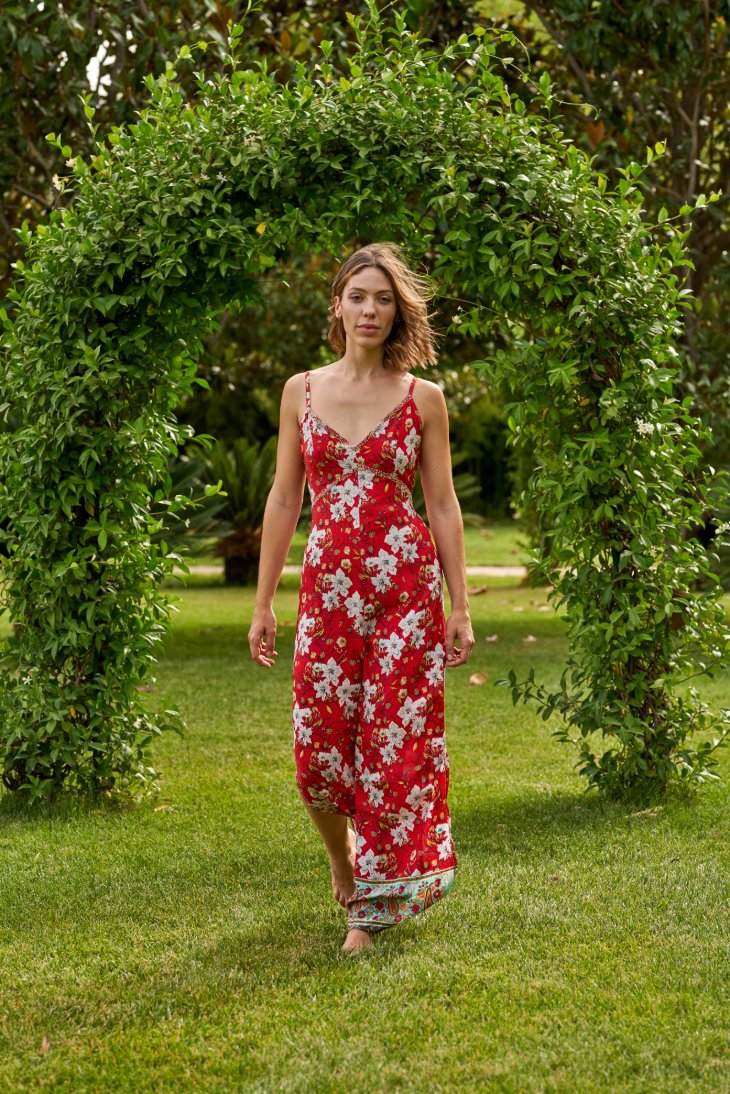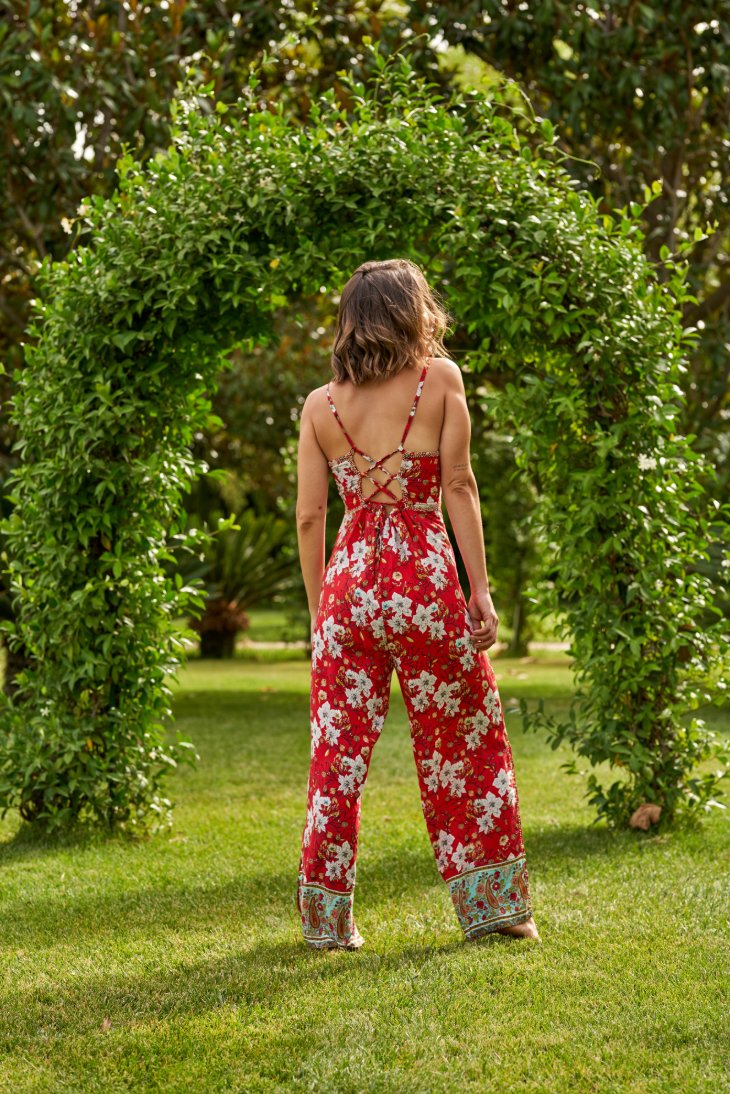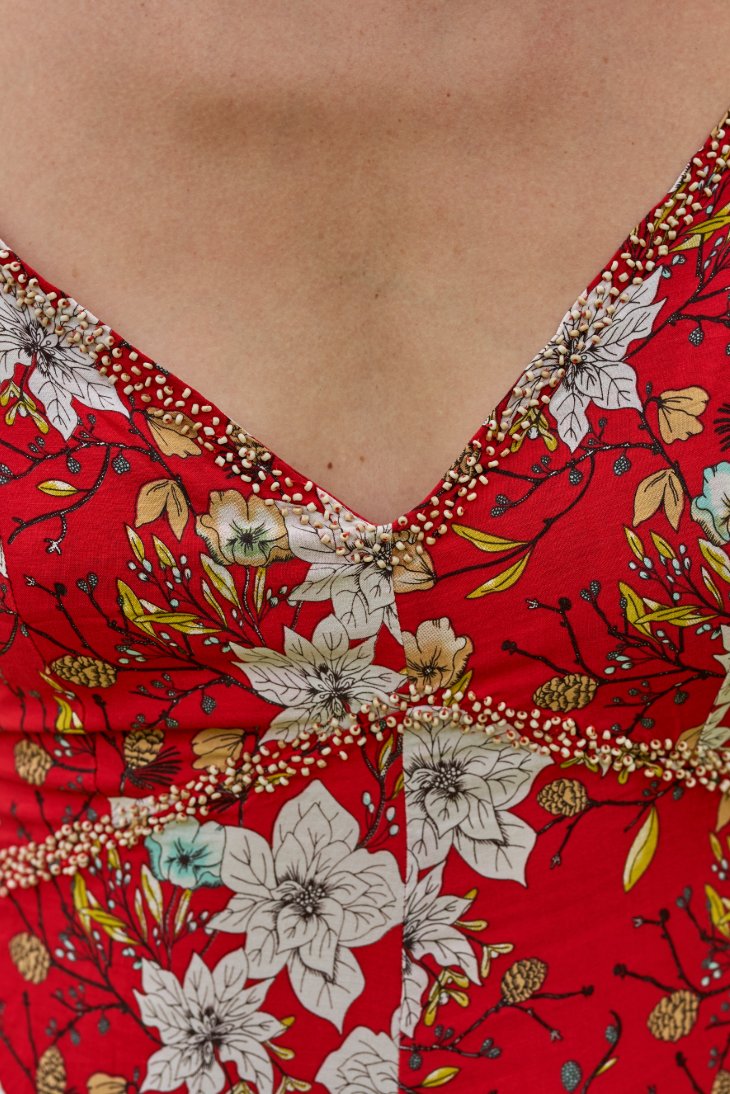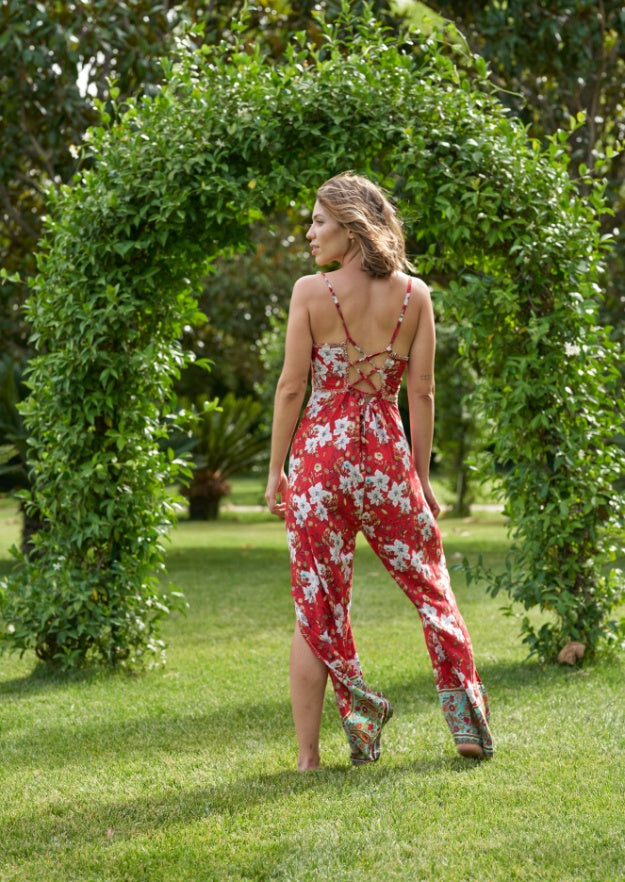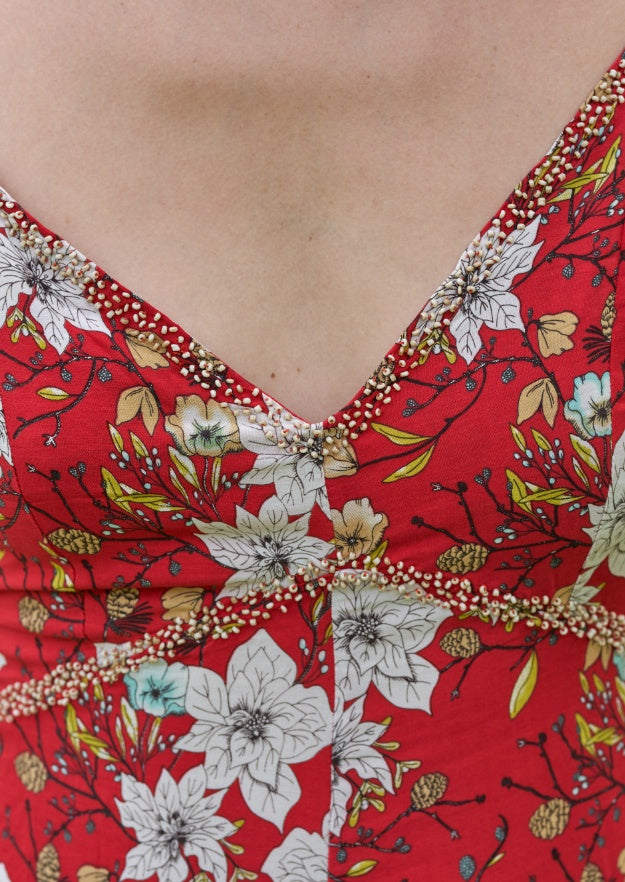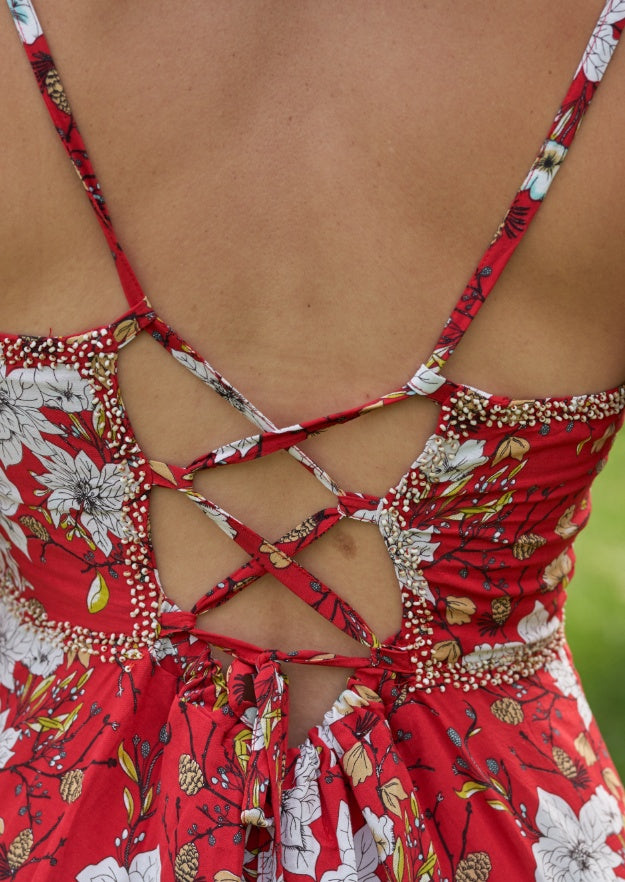 Lia Jumpsuit // Vadella Print - Red
520A2_PRE_M
See more of Hippy Chick
Tax included.
An elegant silhouette and in a vintage-inspired floral, this playful classic is guaranteed to turn heads wherever you go. A bold yet feminine style featuring bright blooms and the adjustable lace up ties make for a stunning back detailing.

• Made from 100% Rayon Voile.
• Hand embellished with eco-friendly bamboo beads.
• Two-tone border detailing on the hems.
• Billowing pants with a side leg slit.

Available in Red and Cream Vadella Print and our hand-dyed Carbo Tie Dye in Black.





Products are shipped within 48h.
Worldwide FREE shipping on orders over €200.

Standard delivery or express delivery is available. See our full shipping policy and prices.
Returns are accepted within 30 days starting when the goods arrive to your home (subject to terms). See our returns policy.