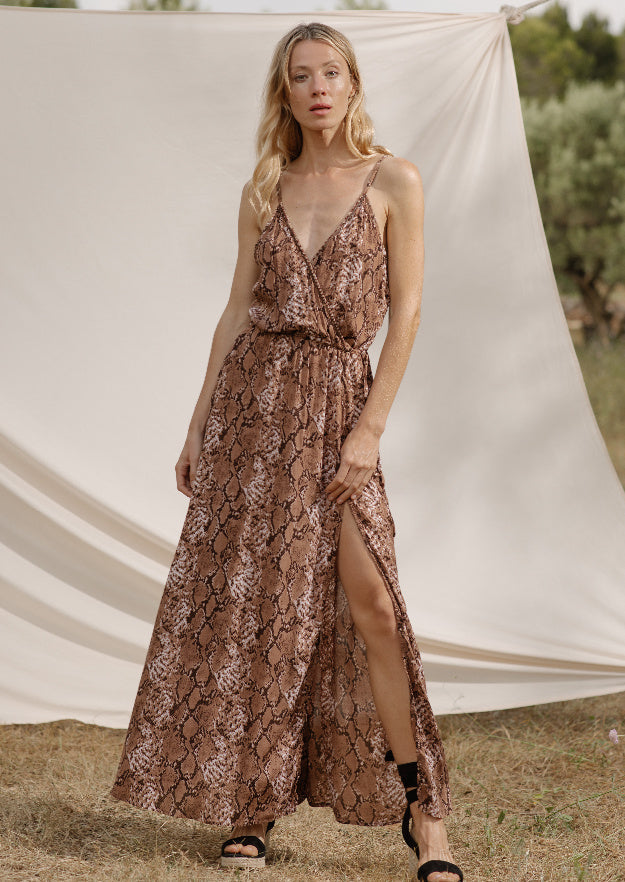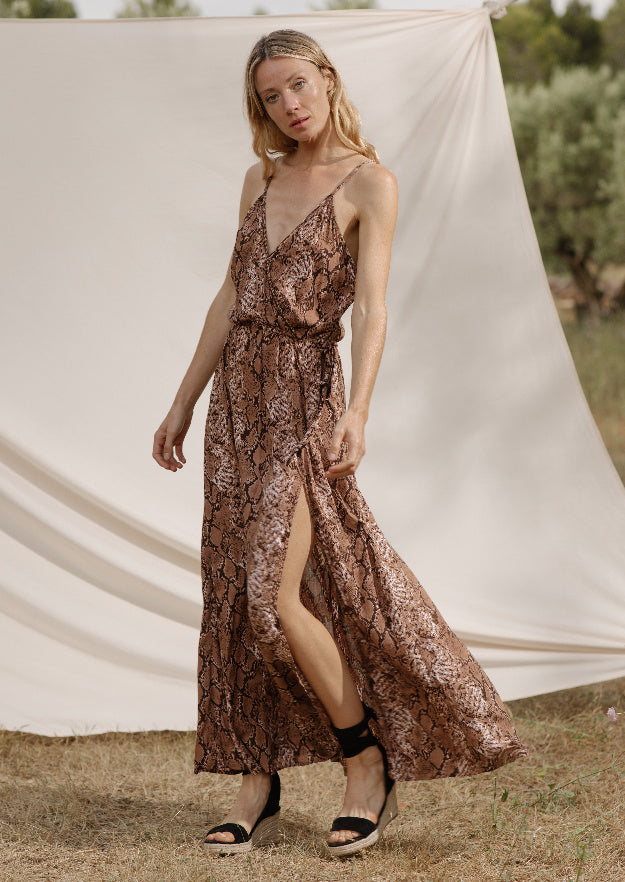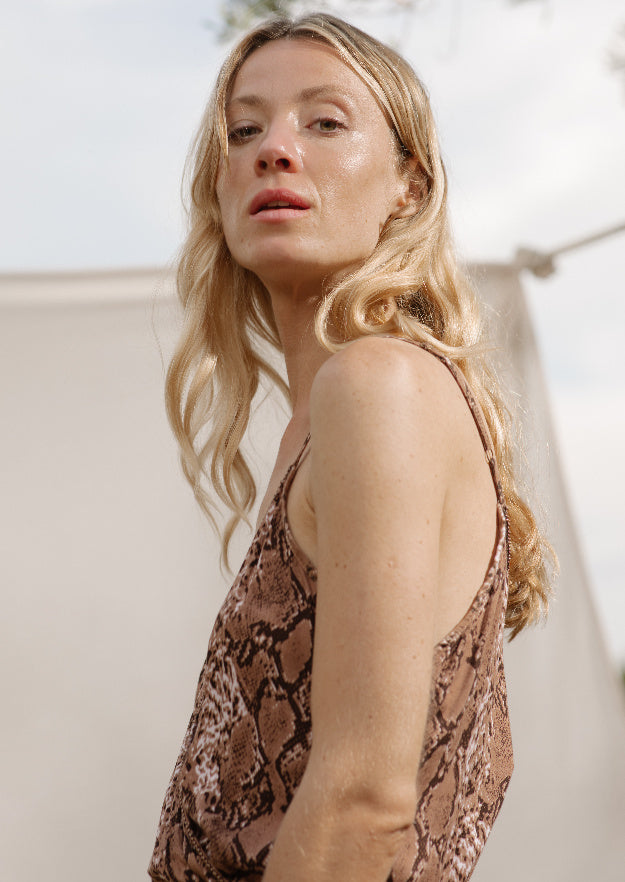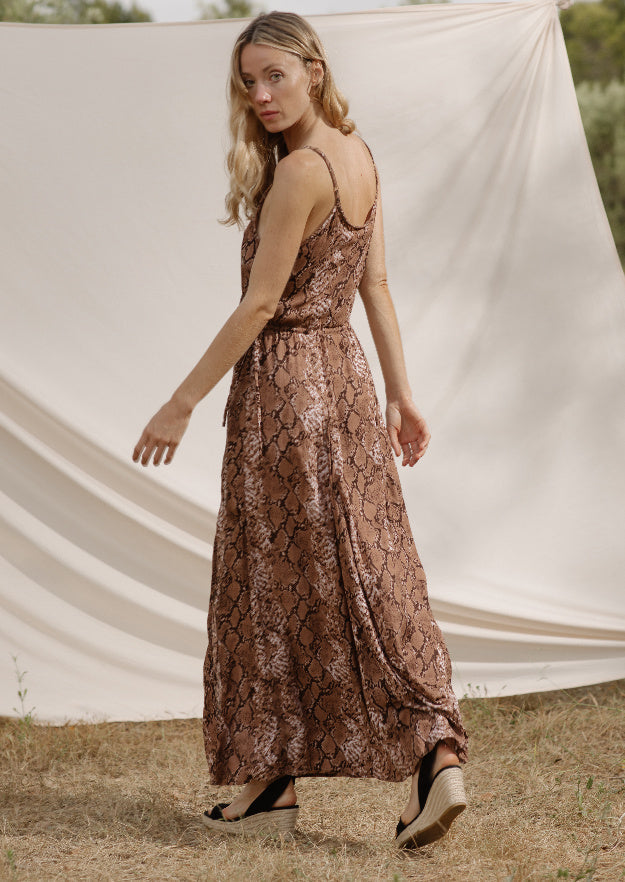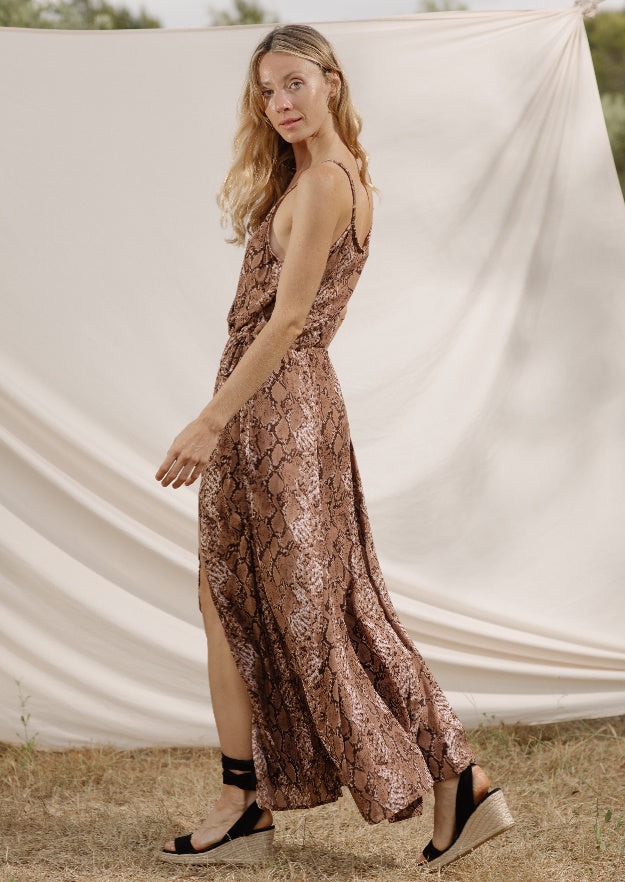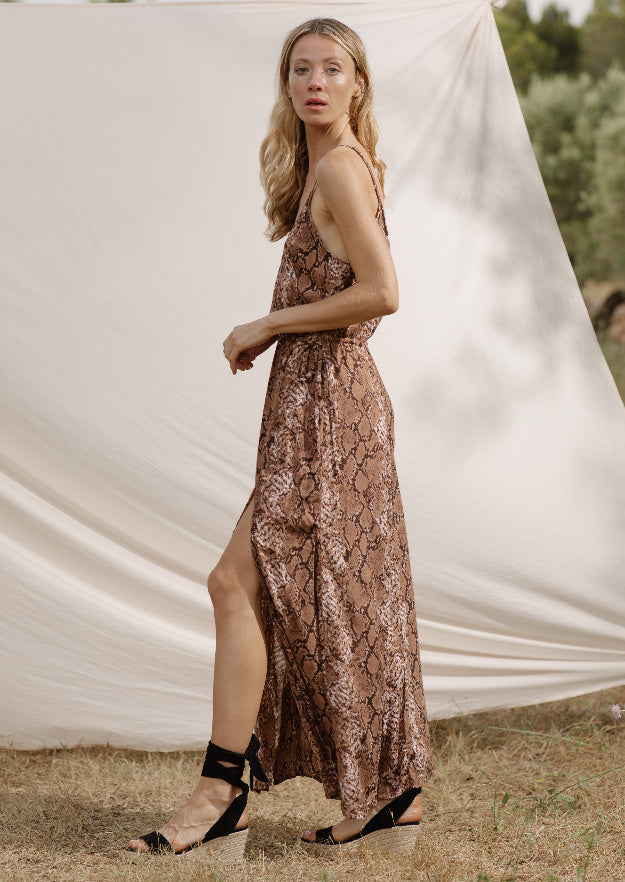 Jade Dress // Serpent Print
469A3_CH_S
See more of paraiso
Tax included.
Our Jade Dress is the very picture of Mediterranean elegance. it's so versatile that you can literally wear it with flip-flops on the beach, or heels at the bar. The snake print gives it a lot of personality while keeping it discreet at the same time. Made from a lightweight Rayon that feels colling against your skin. This beauty is available in colours earth and grey.
Products are shipped within 48h.
Worldwide FREE shipping on orders over €200.

Standard delivery or express delivery is available. See our full shipping policy and prices.
Returns are accepted within 30 days starting when the goods arrive to your home (subject to terms). See our returns policy.