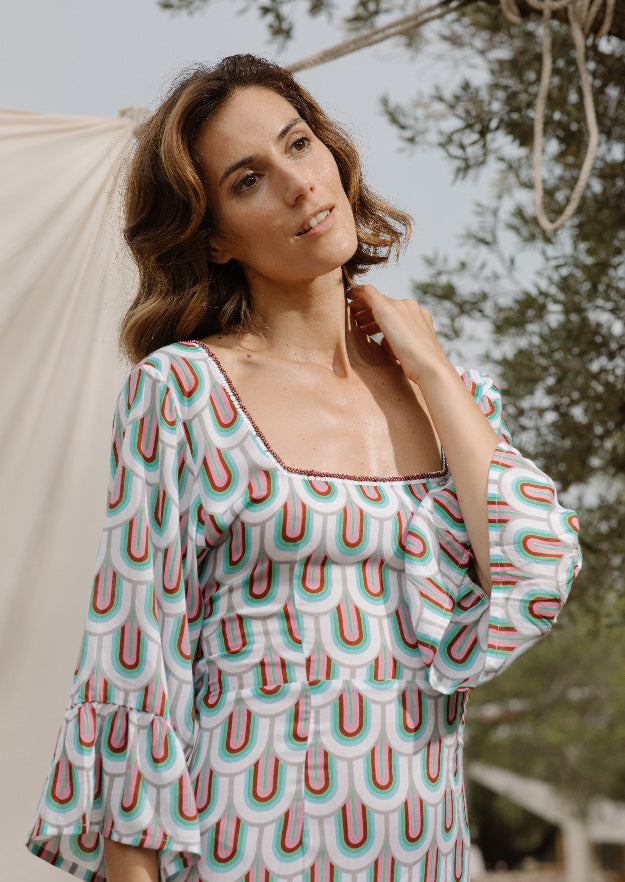 Harper Dress // Daydream Print
254A3_BL_S
See more of paraiso
Tax included.
Crafted from high-quality materials and expertly tailored, our Harper dress is designed to highlight your curves and create a sleek and sophisticated silhouette. The back neckline is tied at the waist and center part, creating a sexy and alluring look that is sure to turn heads. Crafted from soft, lightweight rayon voile.
Products are shipped within 48h.
Worldwide FREE shipping on orders over €200.

Standard delivery or express delivery is available. See our full shipping policy and prices.
Returns are accepted within 30 days starting when the goods arrive to your home (subject to terms). See our returns policy.