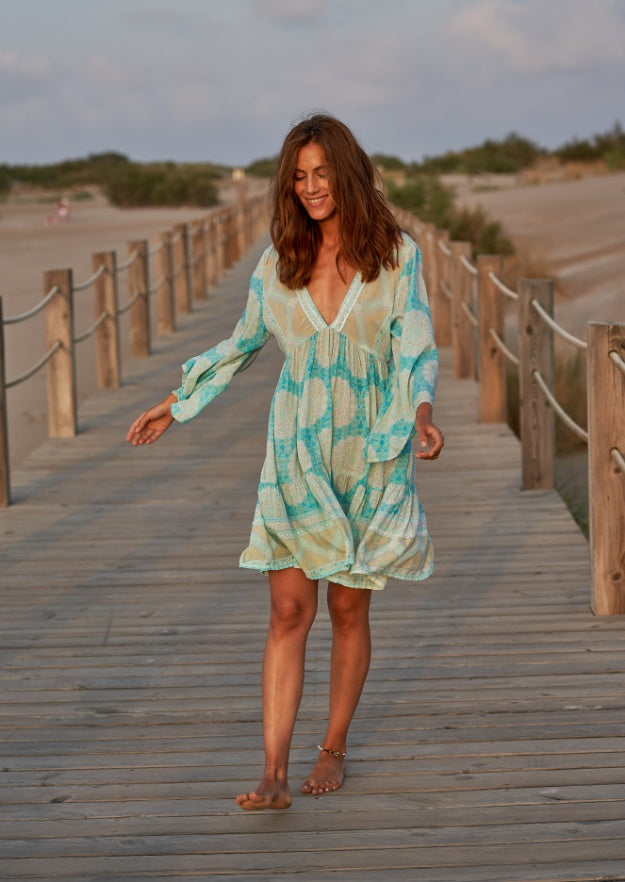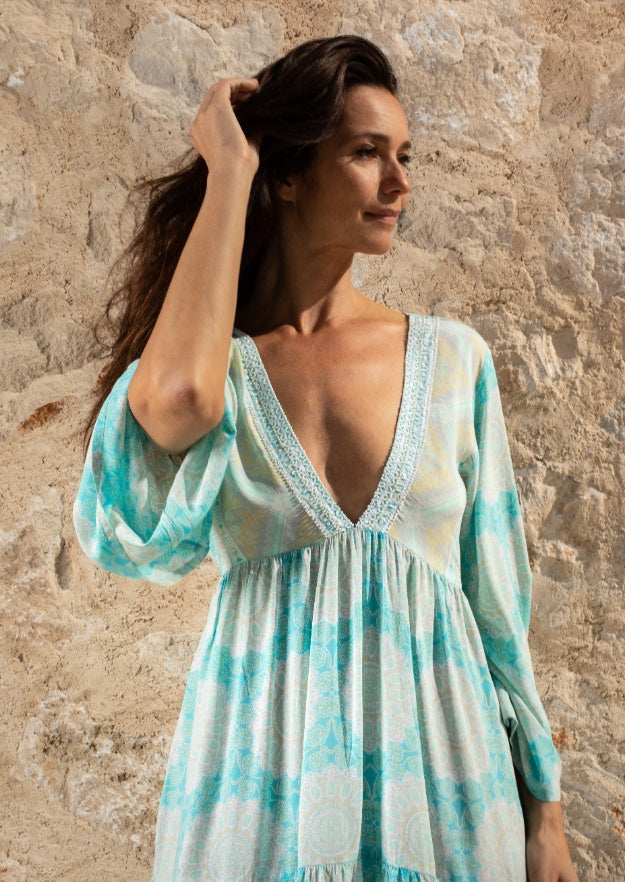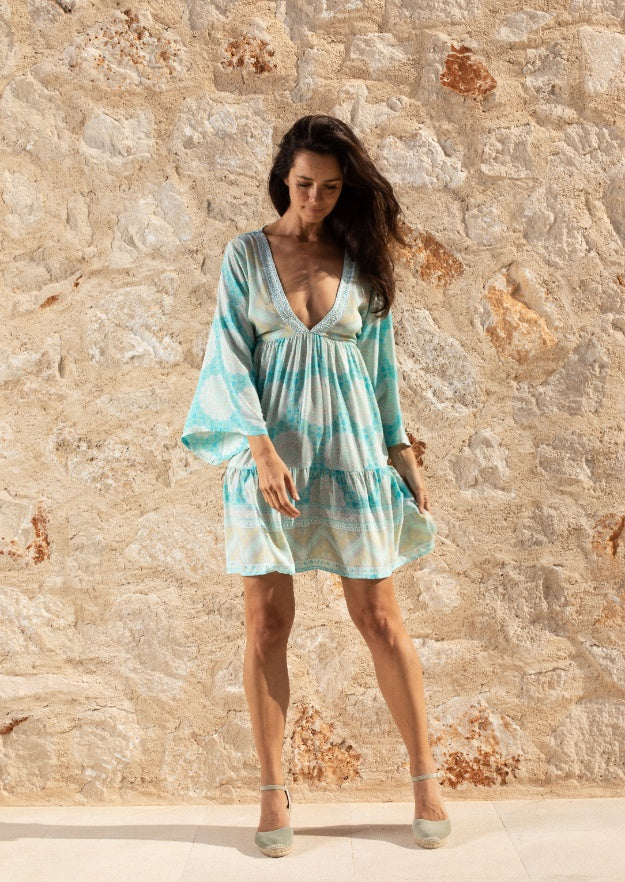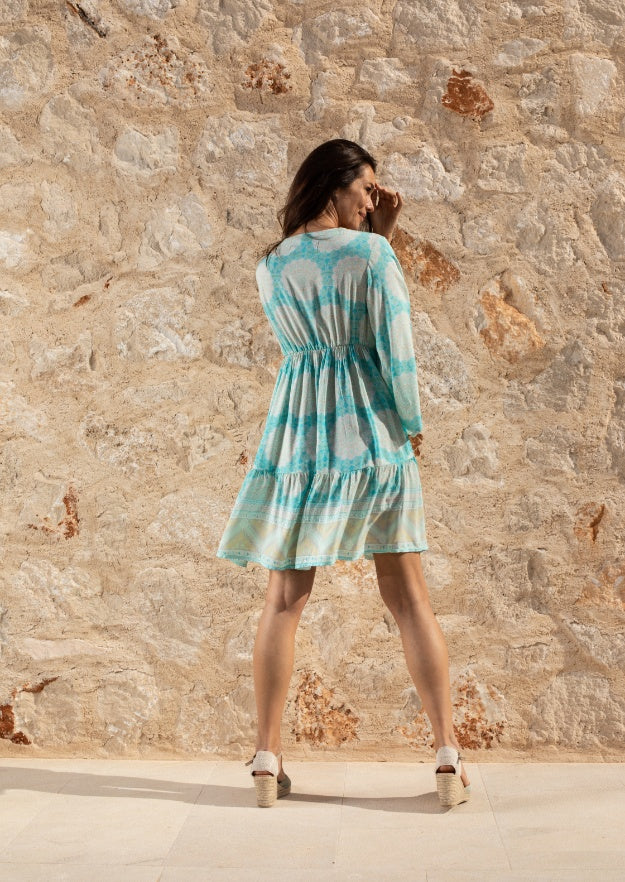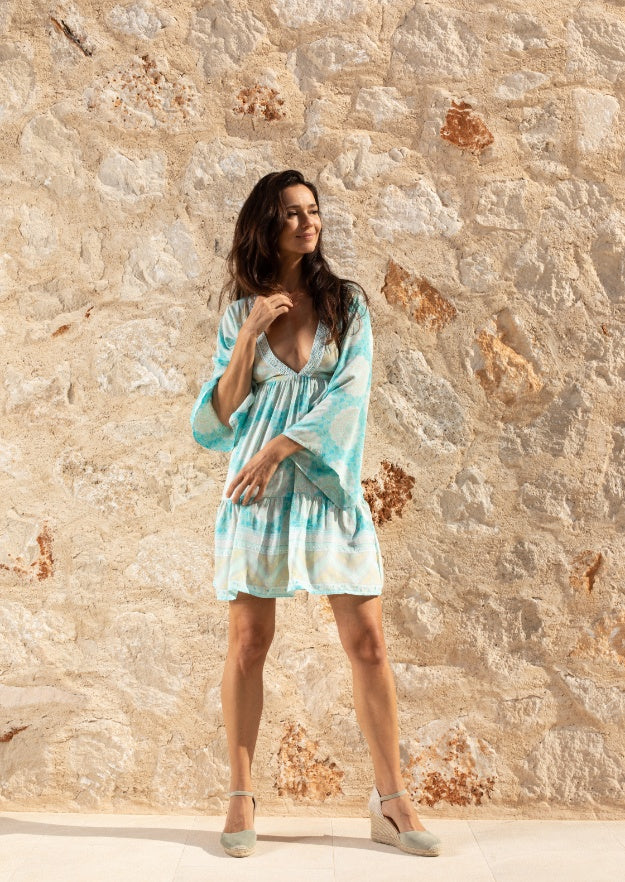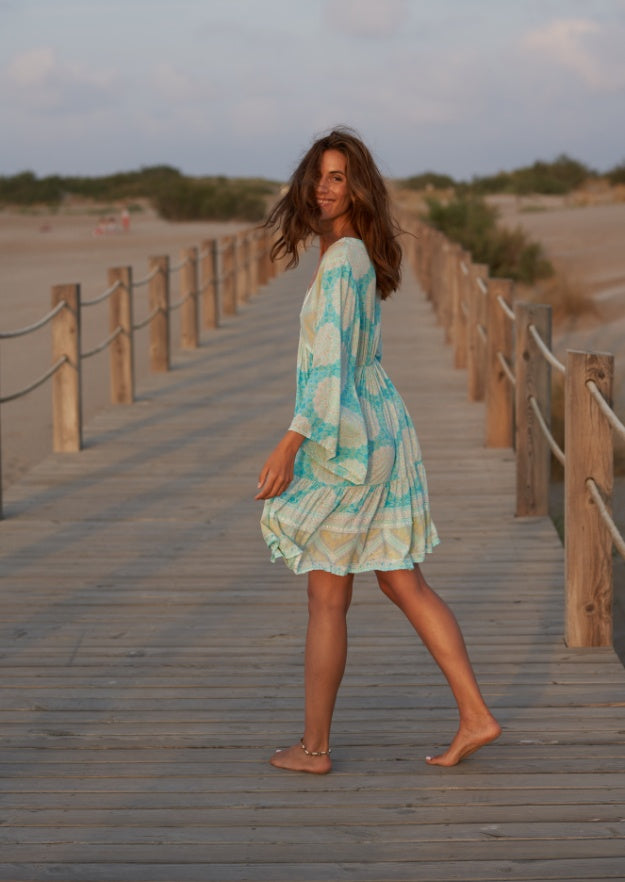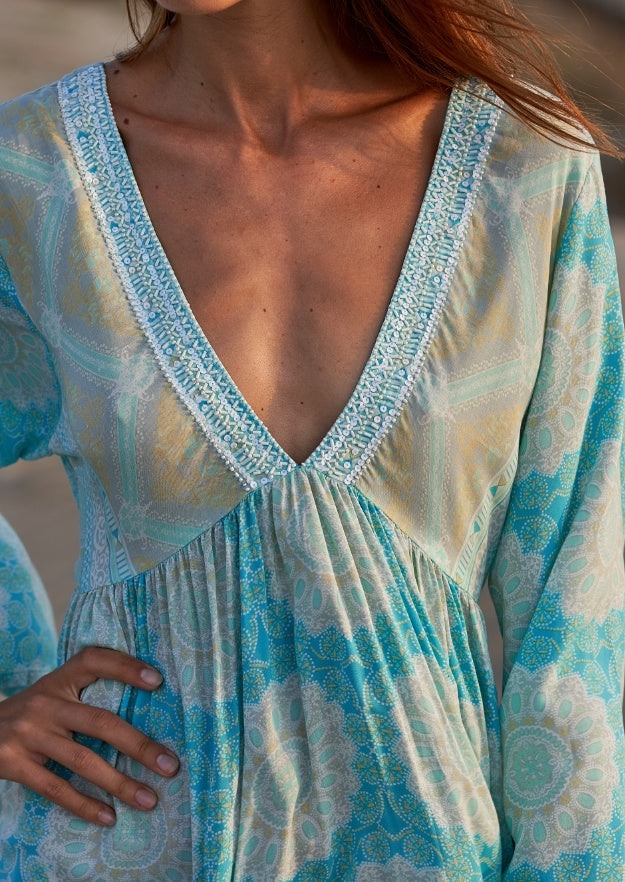 Faye Tunic Dress // Benirras Print - Celeste
232A2_PCE_M
See more of Hippy Chick
Tax included.
Fast becoming a Hippy Chick favourite, the Faye Tunic Dress will add some colour and feminine shapes to your day.
Delightfully light and floaty with a deep v-neckline and just the right amount of sparkly sequins neckline. Wear as a cover-up after a long day at the beach or for wandering through the farmers market paired up with your favourite wedge sandals.

• Made from super soft 100% Rayon Voile.
• Hand embellished with eco-friendly bamboo beads.
• An elasticated and flattering empire waist.
• Statement bell sleeves.

Available in dreamy shades of Aqua or Celeste in our Benirras print or our artisan Bora Tie Dye in tones of Blue and Gold.


Products are shipped within 48h.
Worldwide FREE shipping on orders over €200.

Standard delivery or express delivery is available. See our full shipping policy and prices.
Returns are accepted within 30 days starting when the goods arrive to your home (subject to terms). See our returns policy.