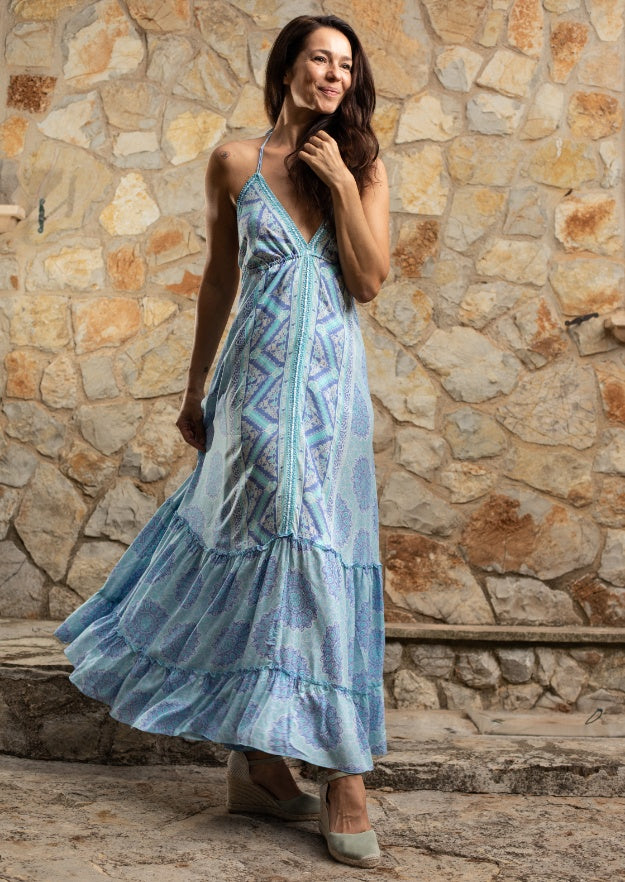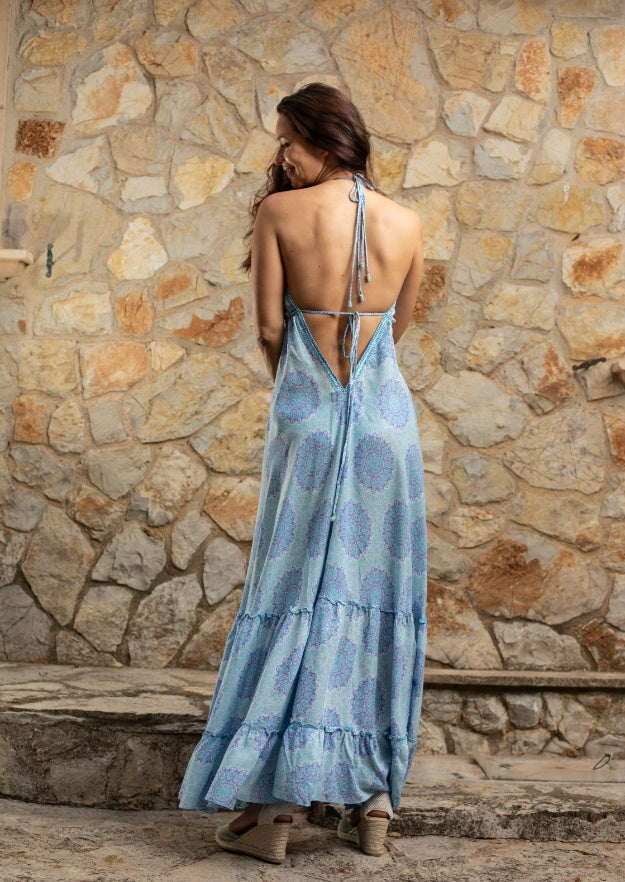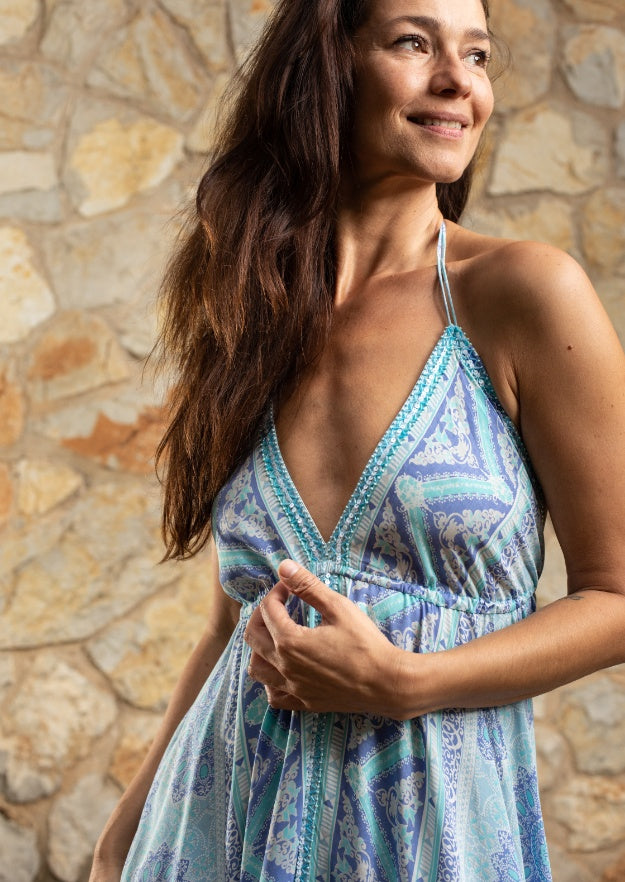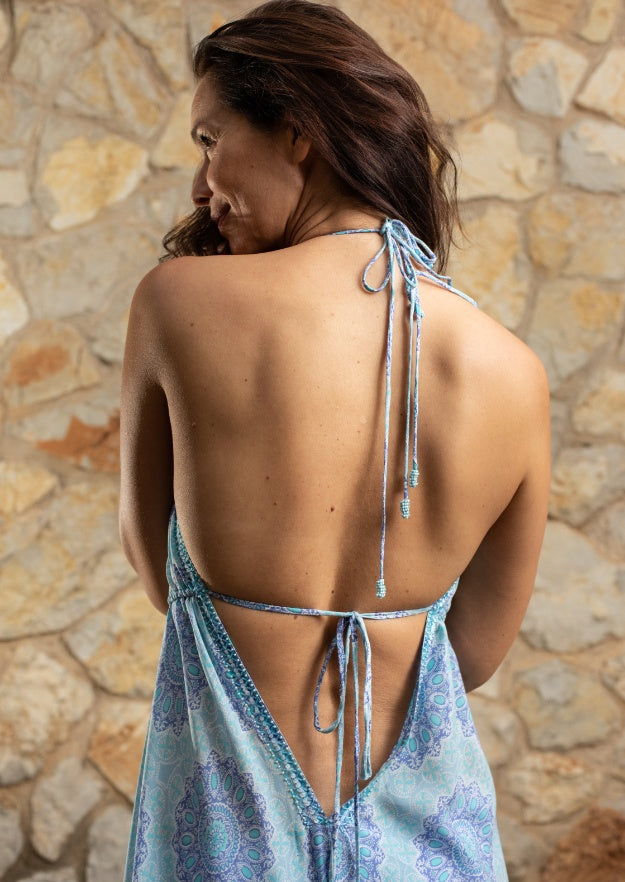 Deja Dress // Benirras Print - Aqua
431A2_PAQ_S
See more of Hippy Chick
Tax included.
Designed to perfectly fit all beautiful body shapes, the Deja dress is the ultimate throw on summer wardrobe staple. Made from flowy soft Rayon Voile that drapes beautifully and tied around the neck and behind the ribcage for a perfect fit. Keep it casual for sandy beach days and picnics in the sun, or dress it up with wedges and statement jewels ready for a night out.

• Made from super soft 100% Rayon Voile.
• Hand embellished with eco-friendly bamboo beads and sequins.

Choose your favourite from Aqua and Celeste in our Benirras Print or Blue and Gold in our bespoke Bora Tie Dye.


Products are shipped within 48h.
Worldwide FREE shipping on orders over €200.

Standard delivery or express delivery is available. See our full shipping policy and prices.
Returns are accepted within 30 days starting when the goods arrive to your home (subject to terms). See our returns policy.