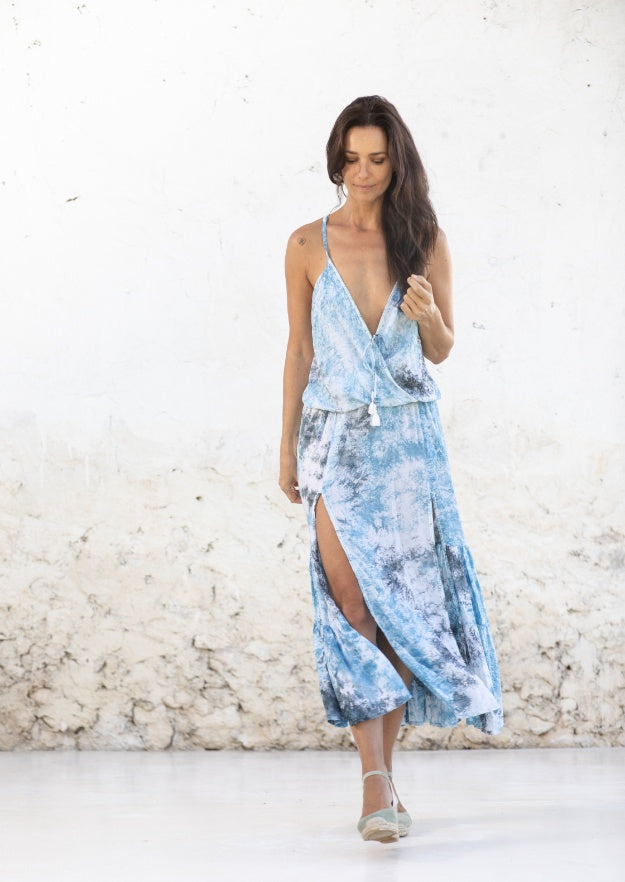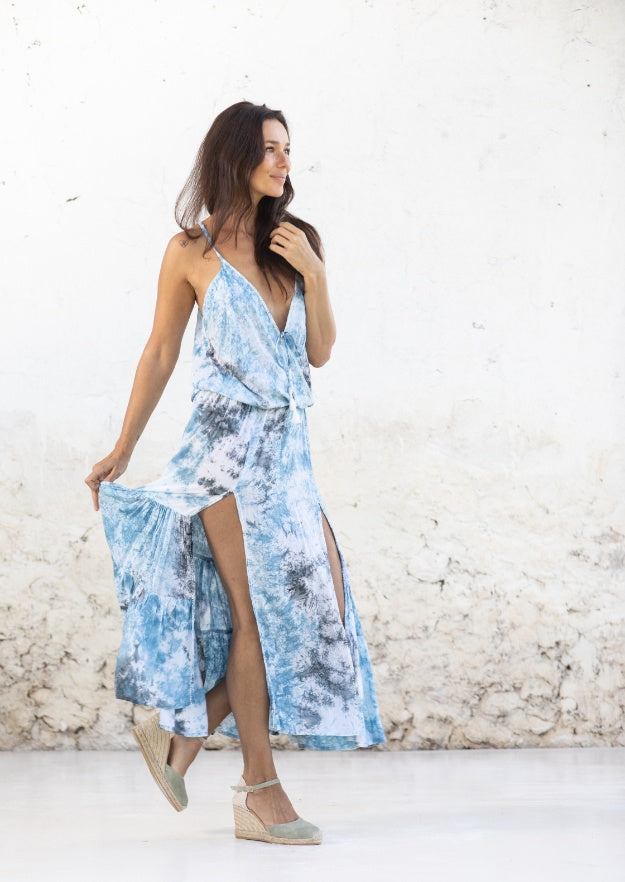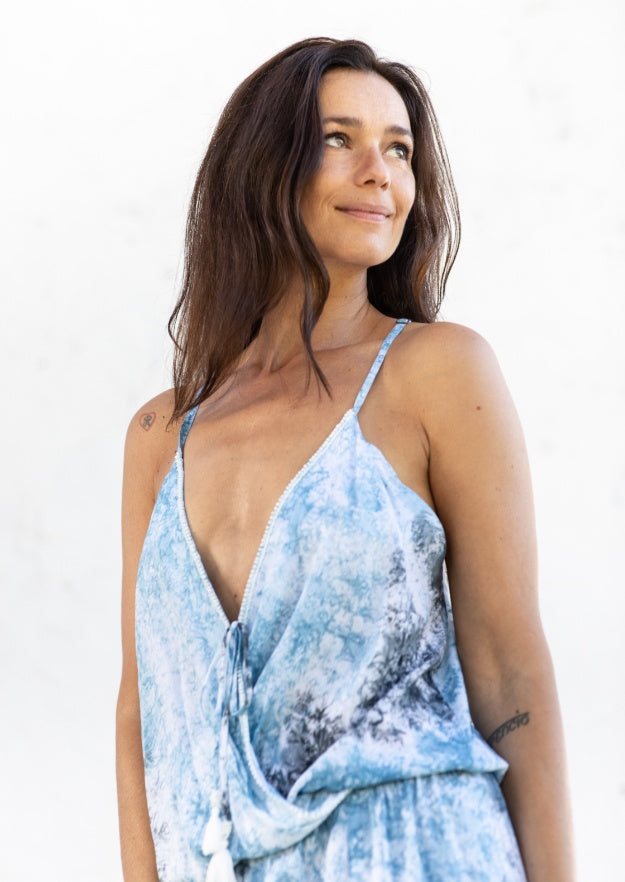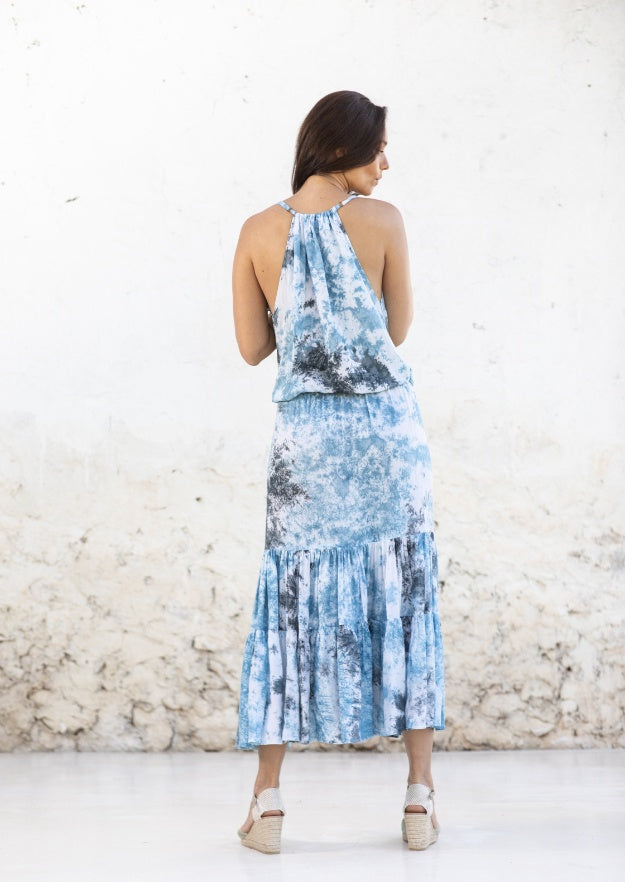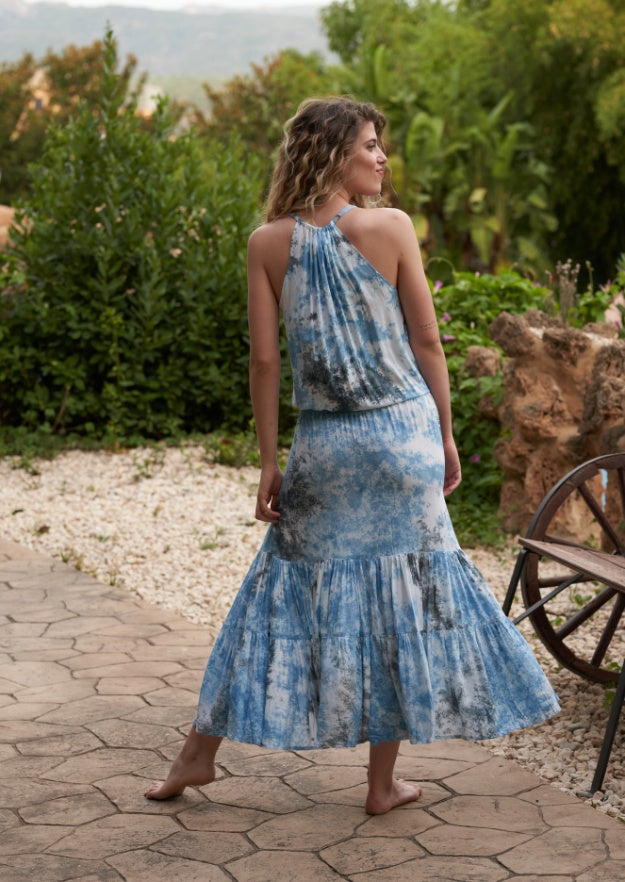 Colette Dress // Salines Tie Dye - Celeste
447A2_CE_M
See more of Hippy Chick
Tax included.
Shamelessly romantic Colette dress features a plunging neckline and a gathered waist frill detail that flows down to the A-line skirt with a double split. Made from buttery soft and lightweight Rayon Voile, this dress was designed for those long lunches that turn into long dinners under the balmy summer sun.


• Made from hand-dyed 100% Rayon Voile.
• Hand embellished with eco-friendly bamboo beads.
• Plunging beaded neckline with tasselled adjustable ties.
• Defined elasticated waistline.
• Sultry double slits in the front.

Available in shades of Pink and Celeste in our artisan Salines Tie Dye.



Products are shipped within 48h.
Worldwide FREE shipping on orders over €200.

Standard delivery or express delivery is available. See our full shipping policy and prices.
Returns are accepted within 30 days starting when the goods arrive to your home (subject to terms). See our returns policy.