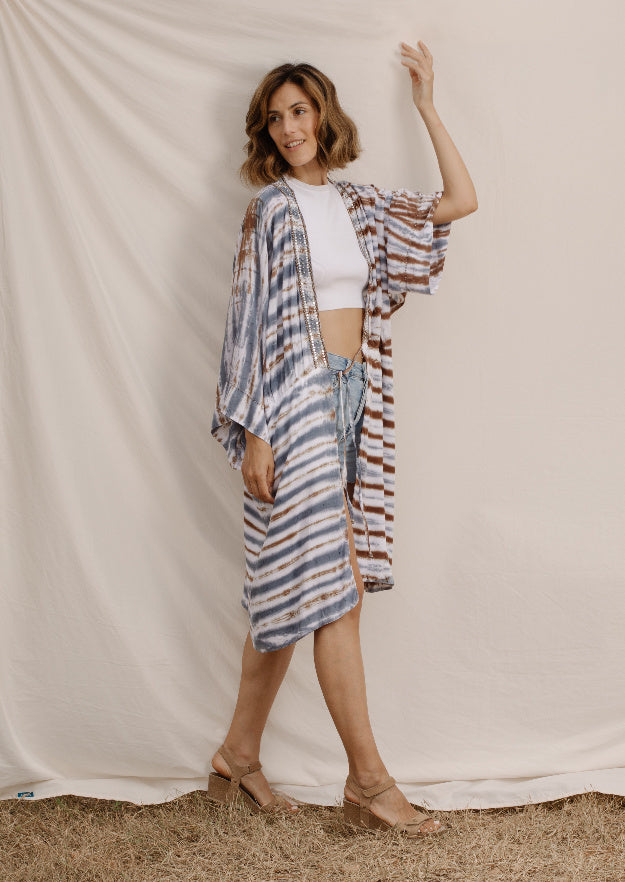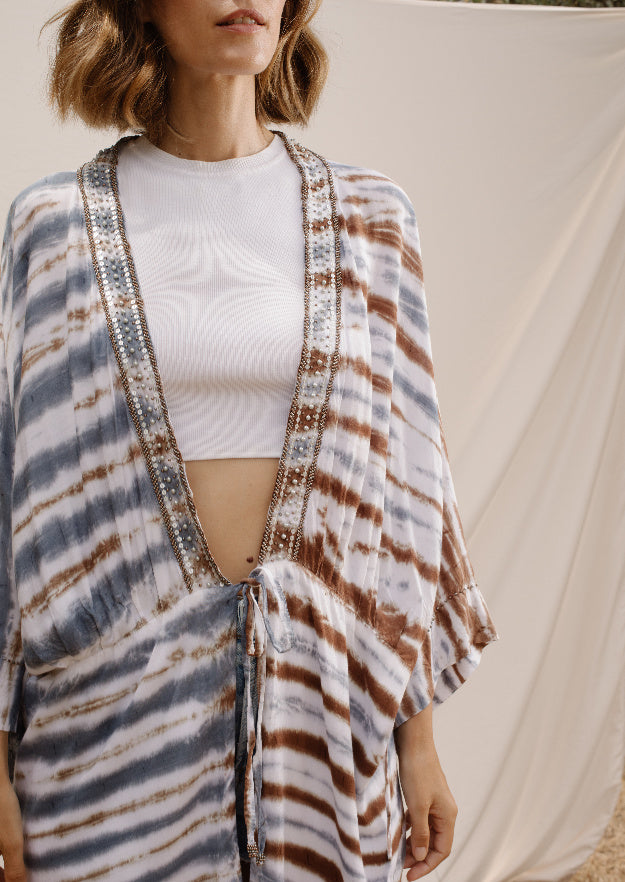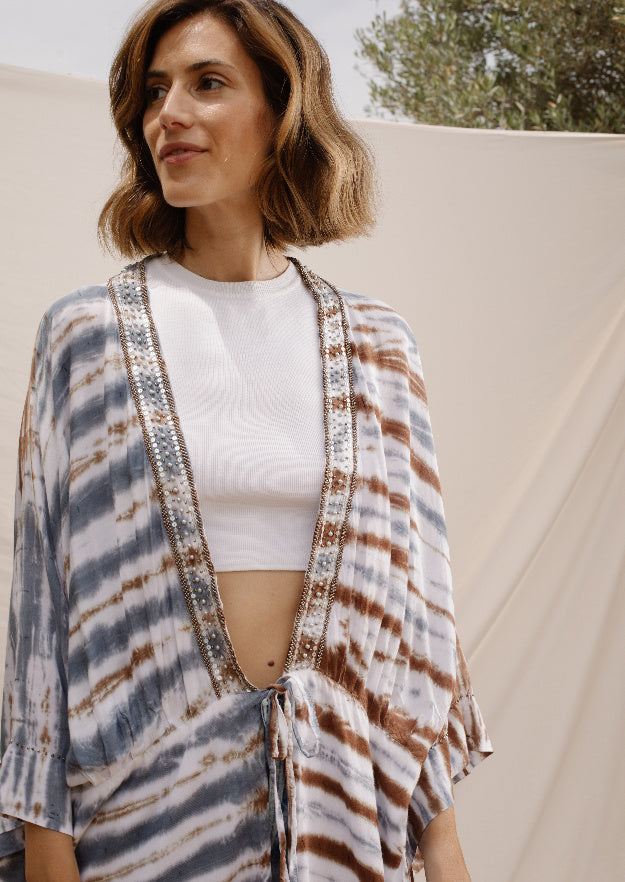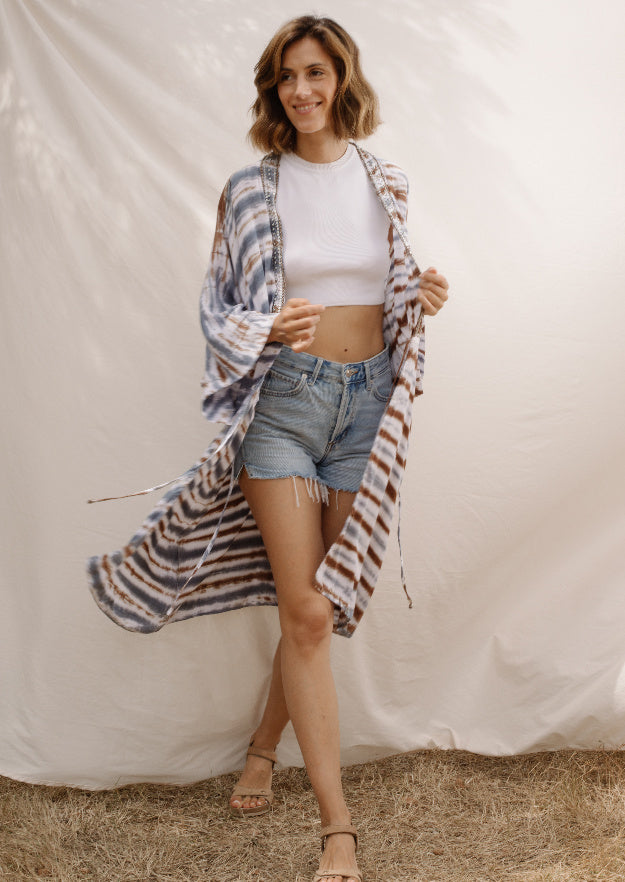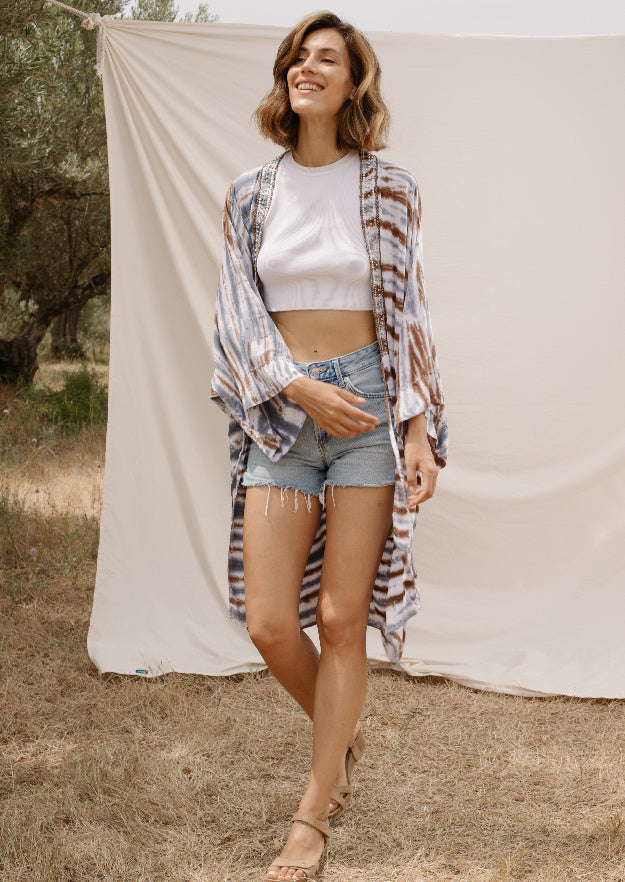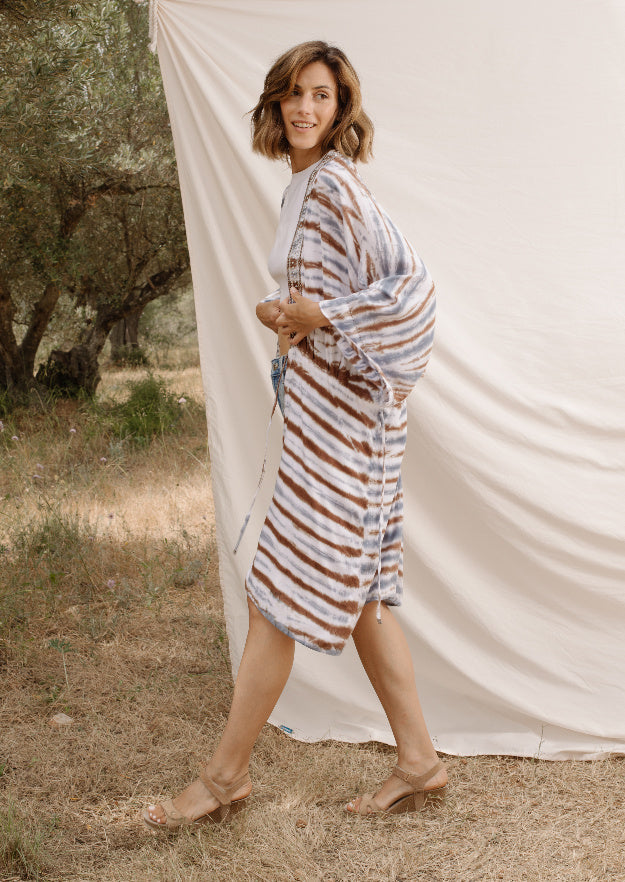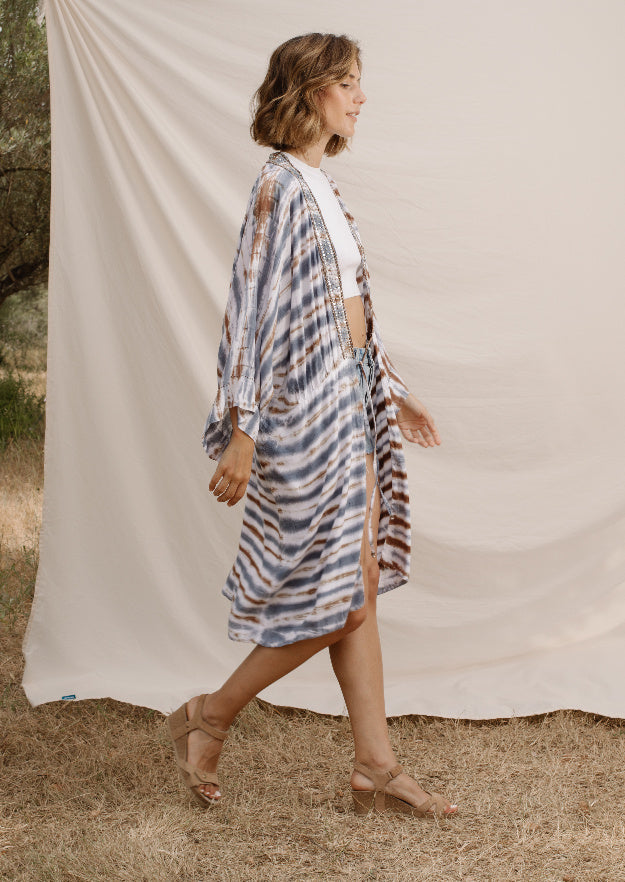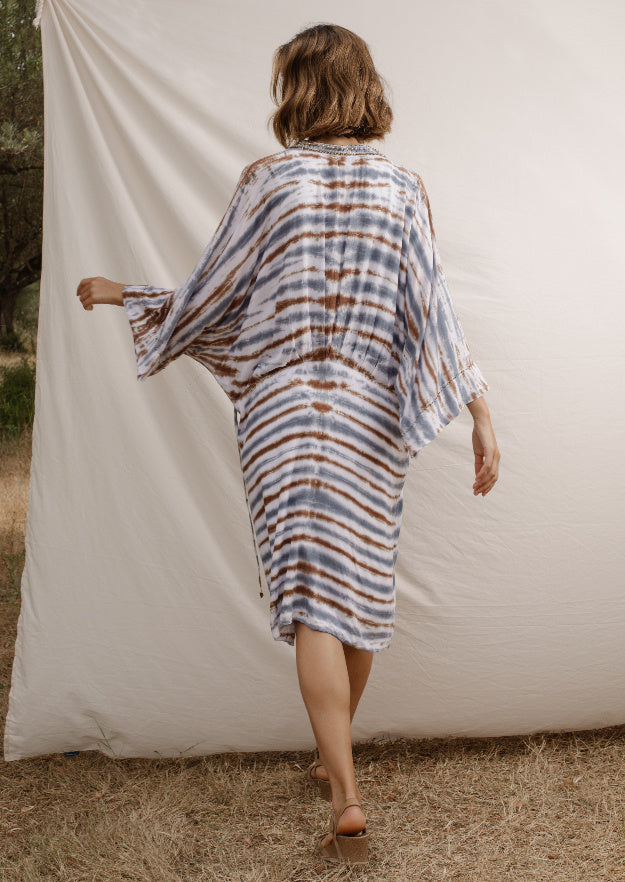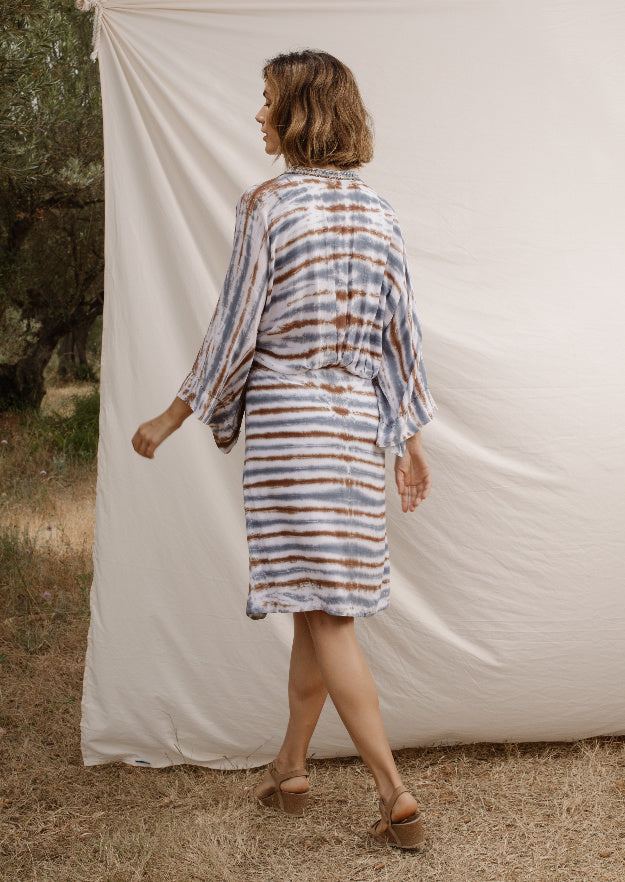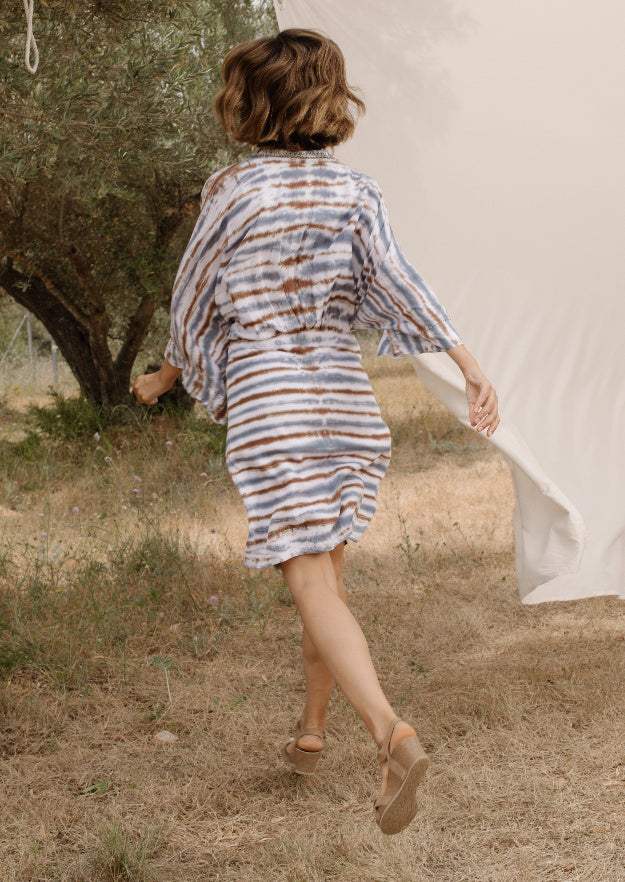 Charo Kimono // Rayas Tie Dye
253A3_GY_L
See more of paraiso
Tax included.
Wear the Charo Kimono with shorts, in order to draw attention to your figure. Also, its horizontal blue, white, and brown stripes suits great with light-colored clothing. A very delicate garment made from ultra-soft Rayon, with divine hand-embellished beading.
Products are shipped within 48h.
Worldwide FREE shipping on orders over €200.

Standard delivery or express delivery is available. See our full shipping policy and prices.
Returns are accepted within 30 days starting when the goods arrive to your home (subject to terms). See our returns policy.