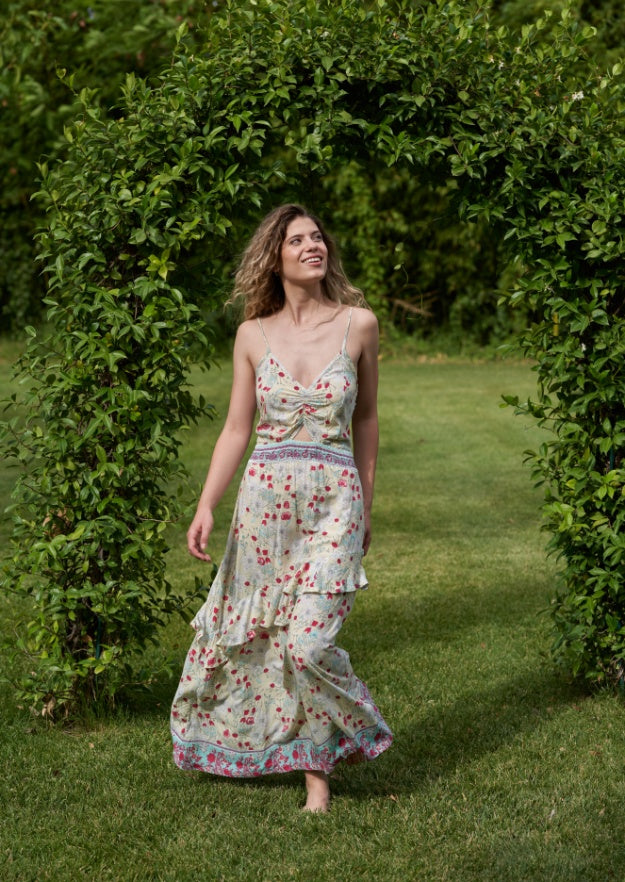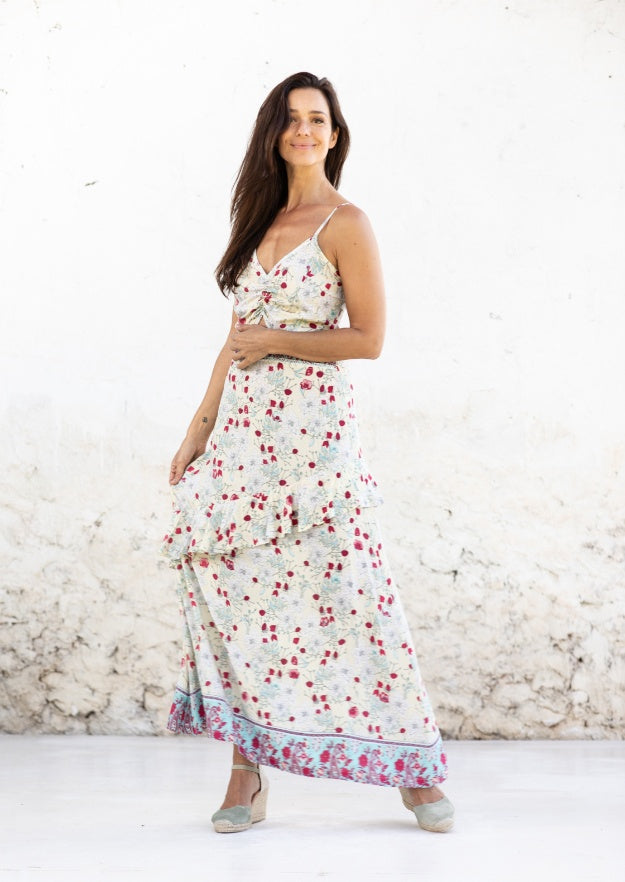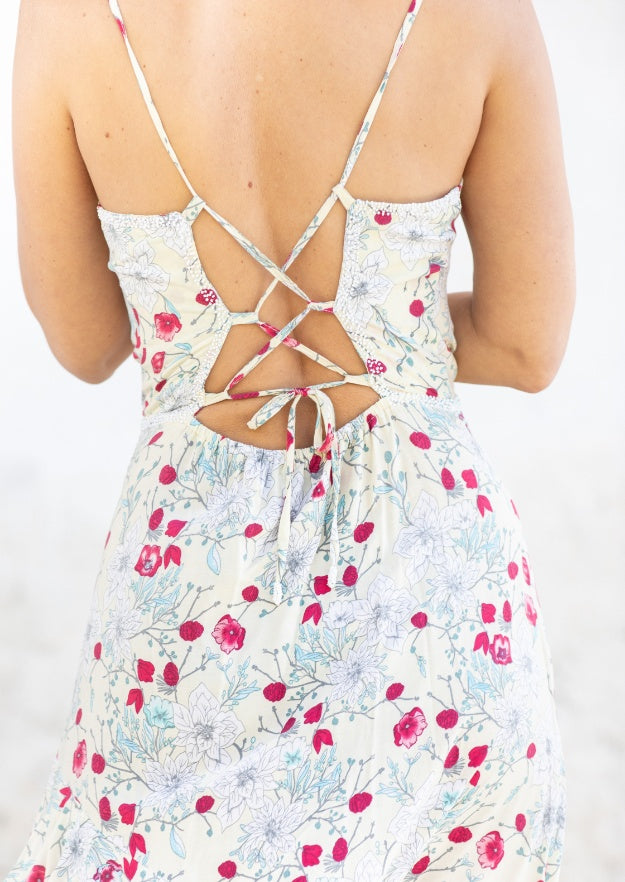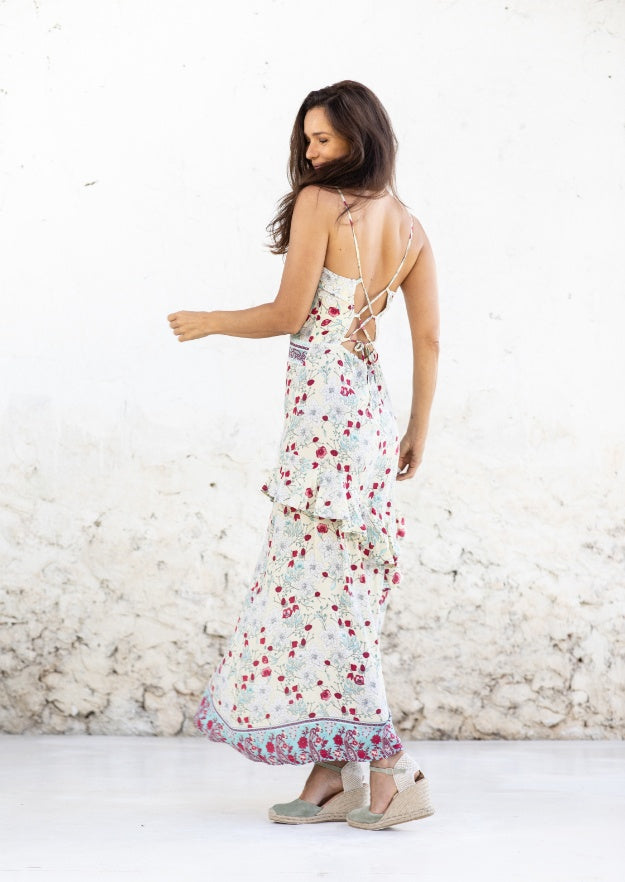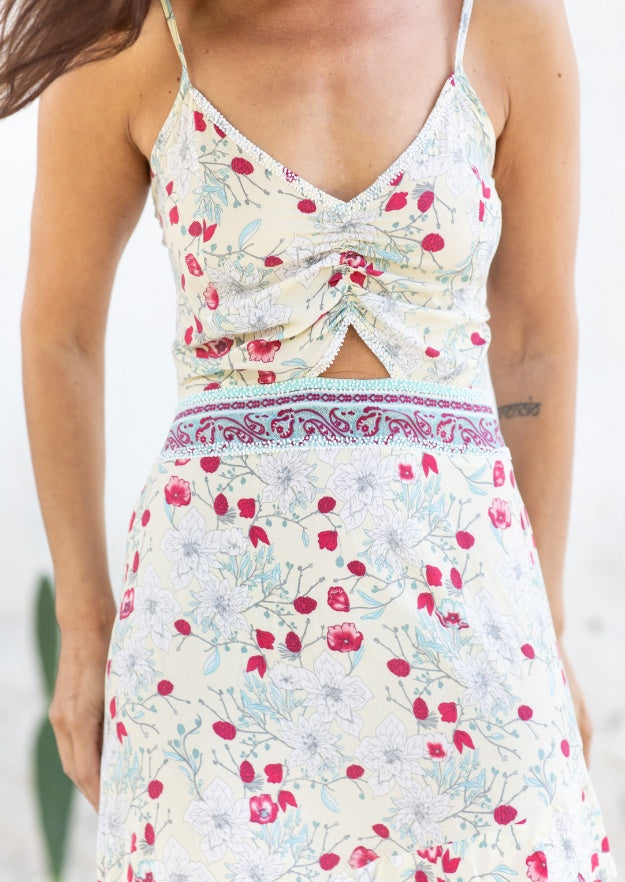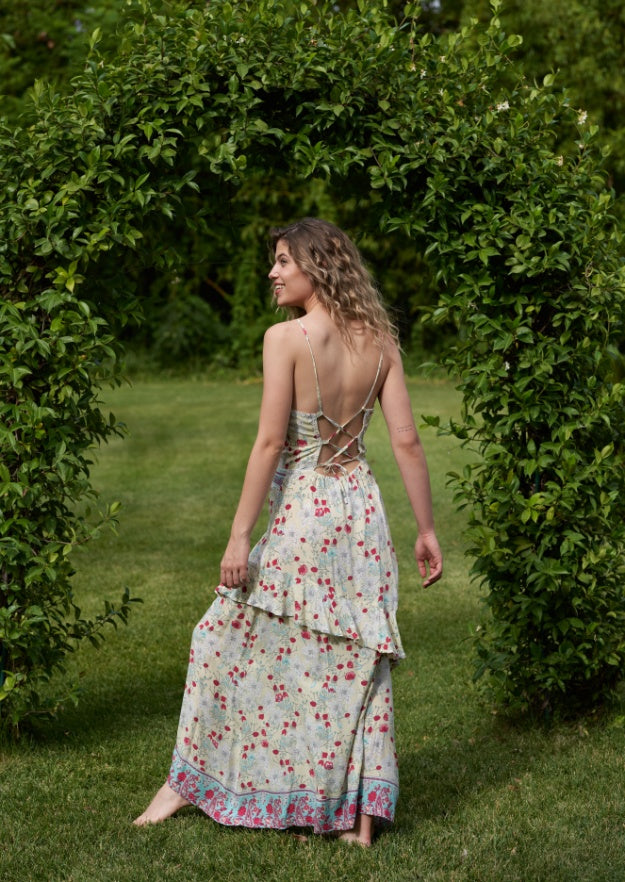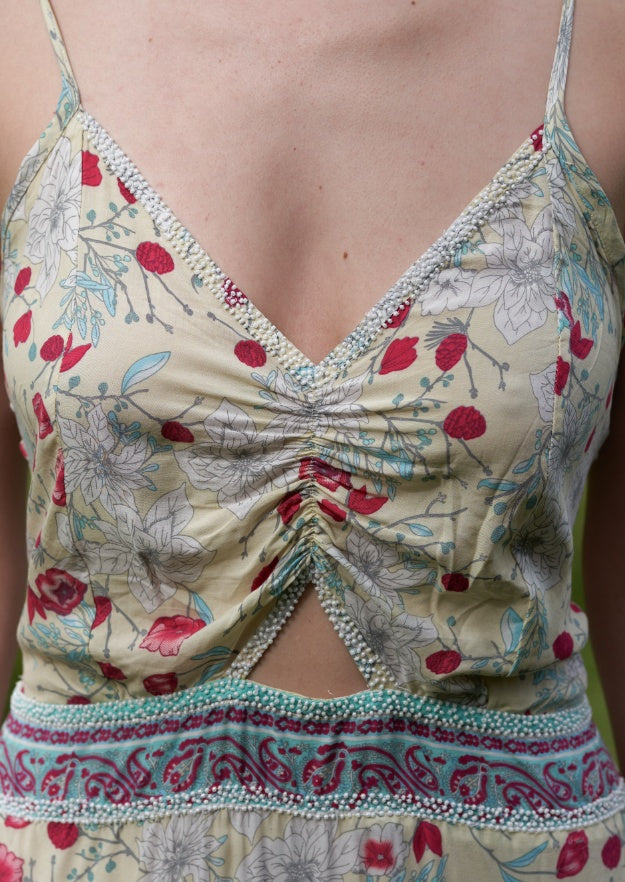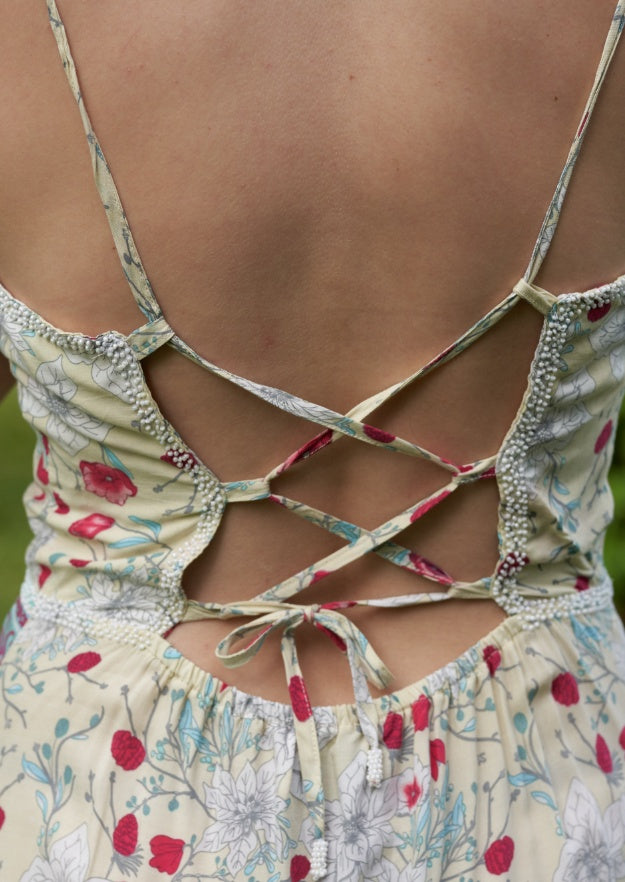 Abai Dress // Vadella Print - Cream
429A2_PCR_S
See more of Hippy Chick
Tax included.
Worn on its own or layered with a cropped jacket, Brazil inspired Abai dress is designed to follow you on adventures. The floral and two-tone prints and subtle features will make sure of that. Adjustable lace up ties make the stunning back detailing, while the luxuriously draped and flattering skirt with the midway frill adds an elegant touch.

• Made from 100% Rayon Voile.
• Hand embellished with eco-friendly bamboo beads in just the right places.
• Features a beaded keyhole detail on the centre front
• Two-tone border detailing along the waist & mid flutter hem.

Available in Red and Cream Vadella Print and our hand-dyed Carbo Tie Dye in Black.


Products are shipped within 48h.
Worldwide FREE shipping on orders over €200.

Standard delivery or express delivery is available. See our full shipping policy and prices.
Returns are accepted within 30 days starting when the goods arrive to your home (subject to terms). See our returns policy.