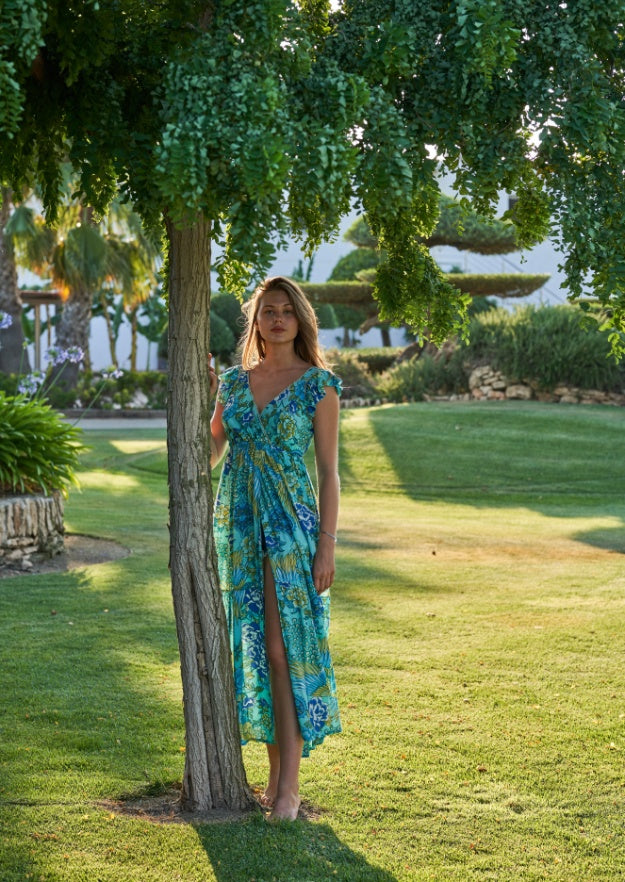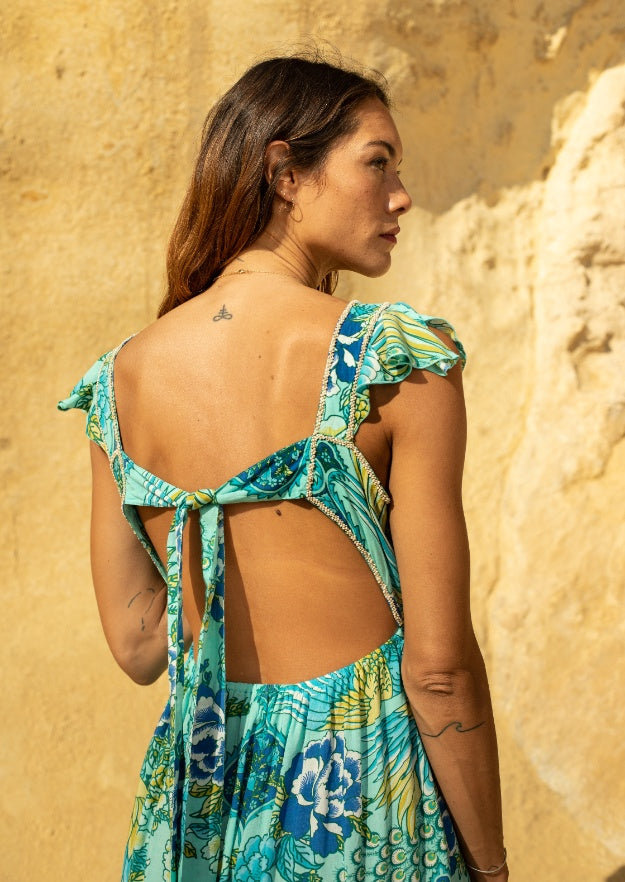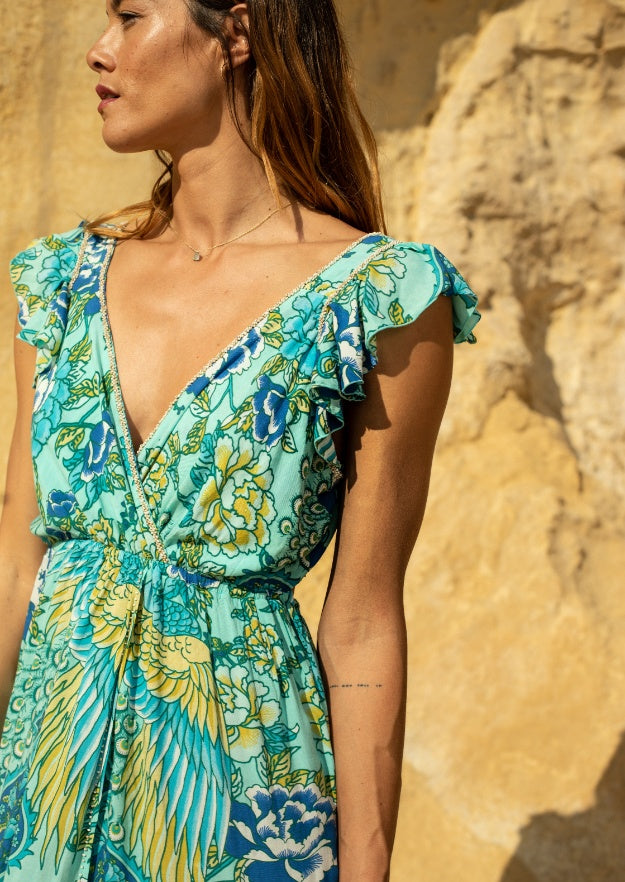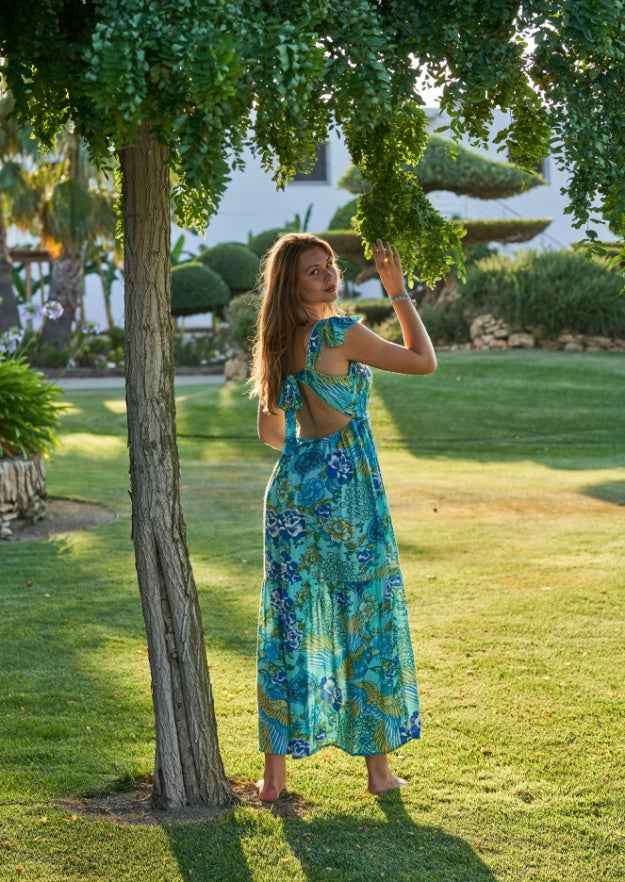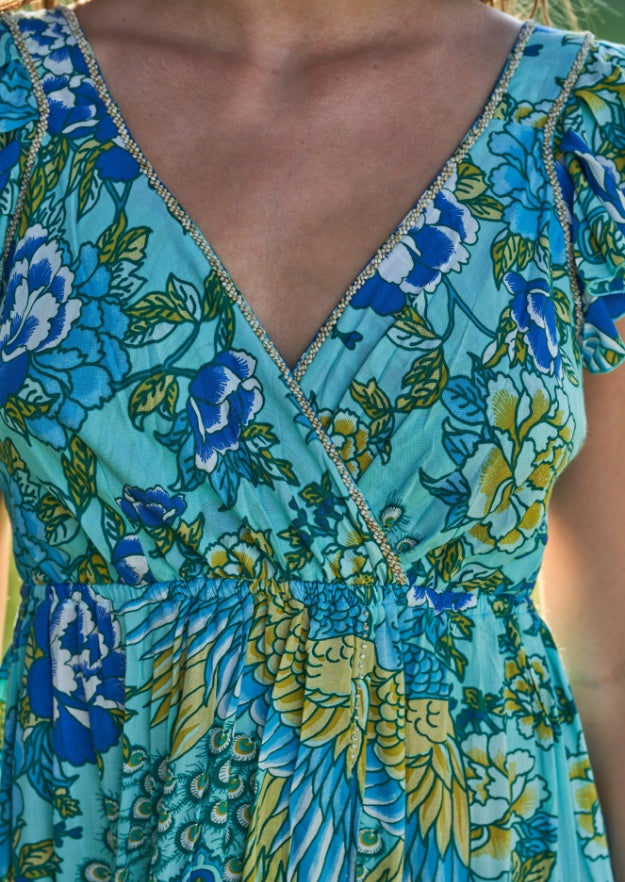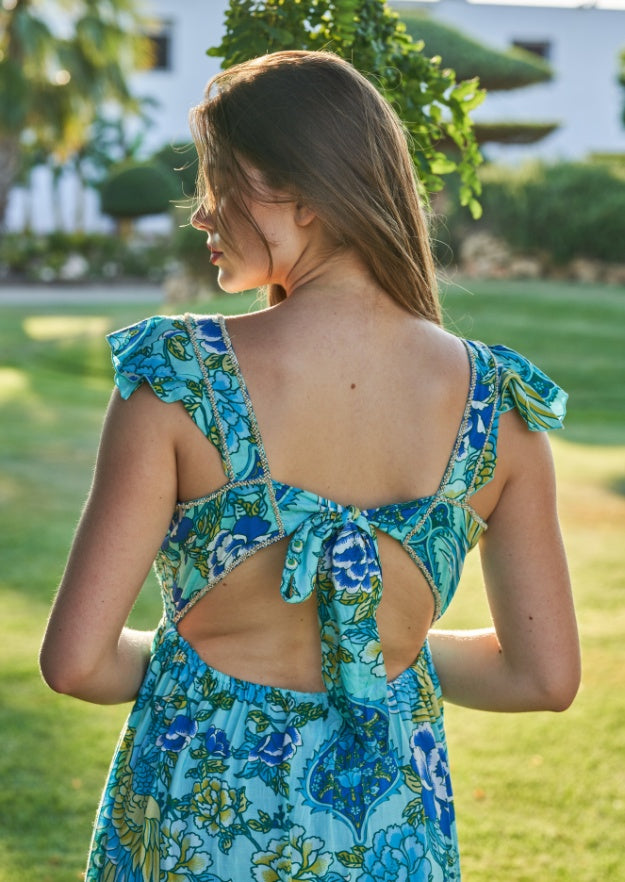 Jacinda Dress // Illetas Print - Blue
435A2_PBL_M
See more of Hippy Chick
Tax included.
Incredibly lightweight and dreamy the Jacinda Dress is designed to be worn over a pair of leggings or your favourite jean shorts. Featuring a soft draping skirt with a front slit along the length of the leg and breezy flutter hem. Detailed straps that tie in the back give the Jacinda Dress that extra showstopper touch.

• Made from super soft 100% Rayon Voile.
• Hand embellished with eco-friendly sequins along the neckline.
• Deep v-neckline with border detailing.

Available in shades of Coral Red and Blue in our bespoke Es Canar Tie Dye or our Illetas Print in Blue.


Products are shipped within 48h.
Worldwide FREE shipping on orders over €200.

Standard delivery or express delivery is available. See our full shipping policy and prices.
Returns are accepted within 30 days starting when the goods arrive to your home (subject to terms). See our returns policy.