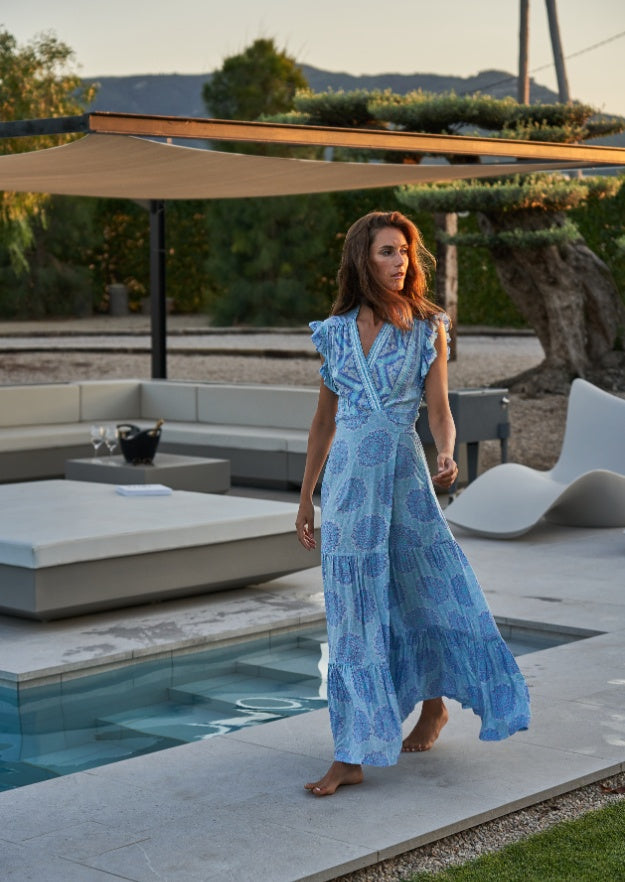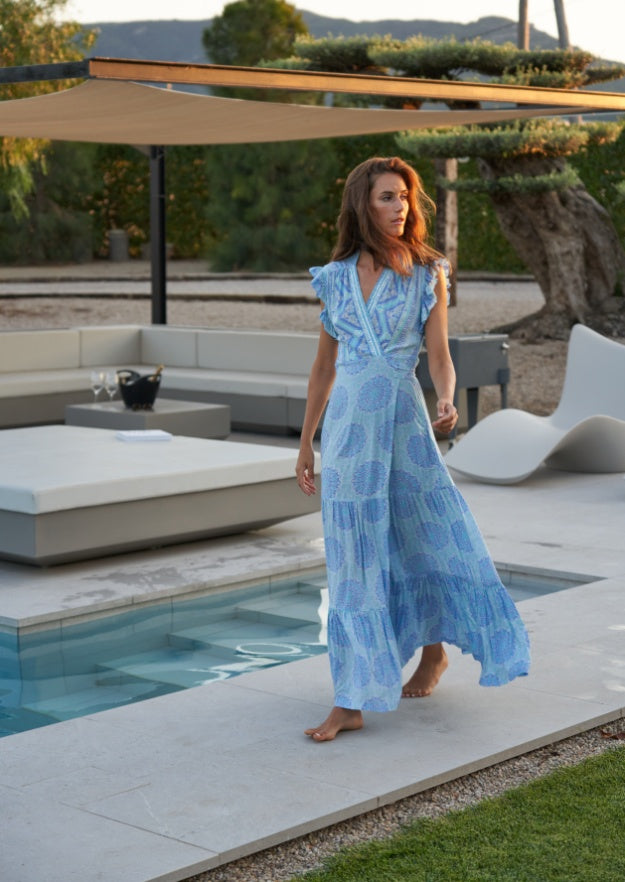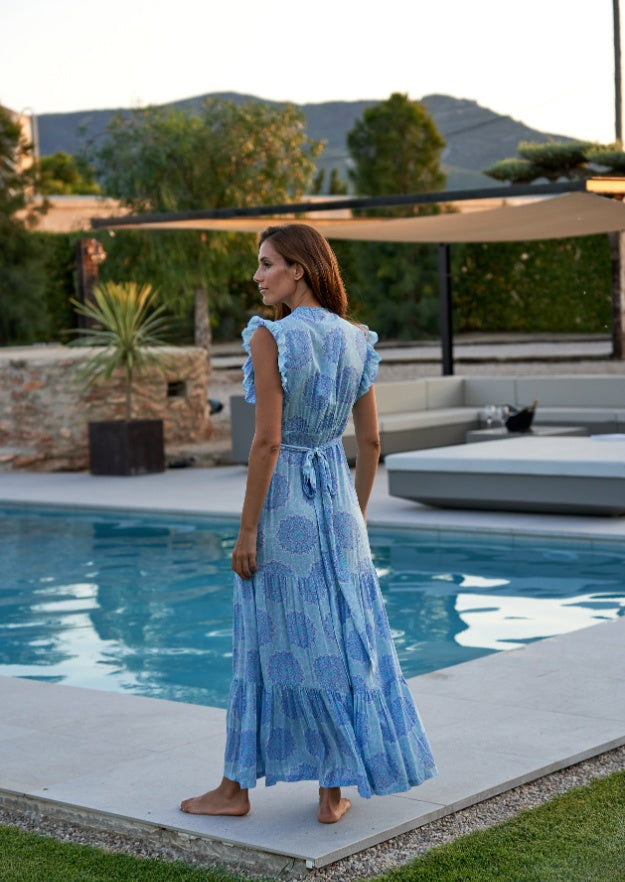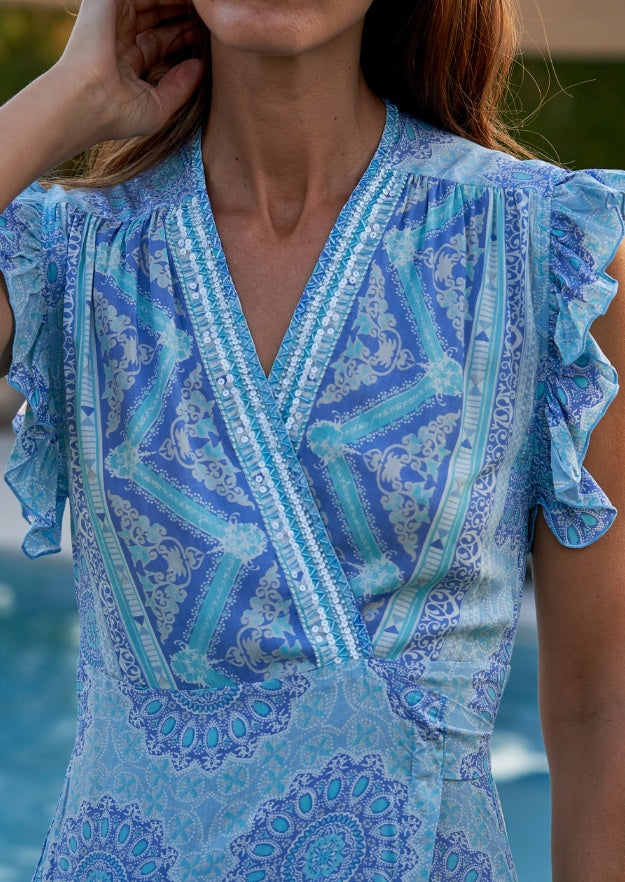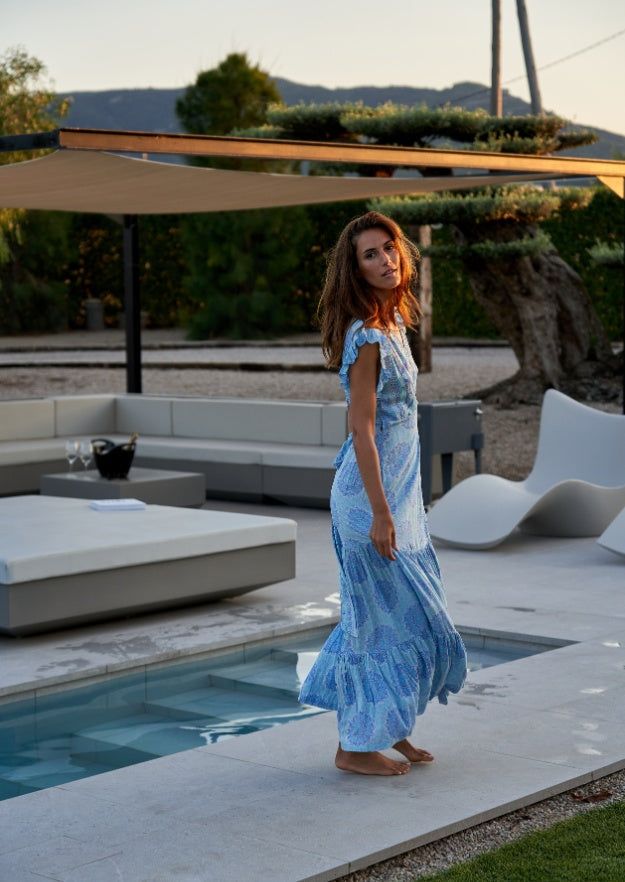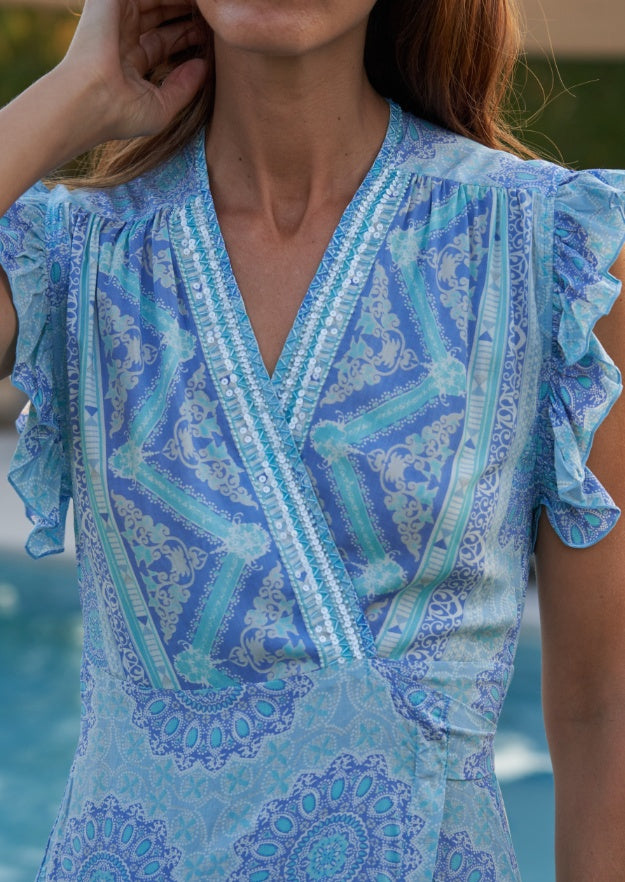 Izzy Wrap Long Dress // Benirras Print - Aqua
430A2_PAQ_S
See more of Hippy Chick
Tax included.
This vintage Hippy Chick Ibiza silhouette is flattering, versatile, and effortlessly beautiful – it's the perfect day-to-night dress. Featuring a tight wrap around bodice and a relaxed floor length skirt with ruffed hems in exquisite hues of Mediterranean Sea blue.

• Made from super soft 100% Rayon Voile.
• Hand embellished with eco-friendly bamboo beads along the neckline and the skirt side hemline.
• Cap frill sleeves.
• Flattering v-neckline and adjustable wrap ties at the waist.
• Hidden side seam pockets.

Choose your favourite from Celeste or Aqua Benirras print and our artisan Bora Tie Dye in tones of Blue or Gold.


Products are shipped within 48h.
Worldwide FREE shipping on orders over €200.

Standard delivery or express delivery is available. See our full shipping policy and prices.
Returns are accepted within 30 days starting when the goods arrive to your home (subject to terms). See our returns policy.