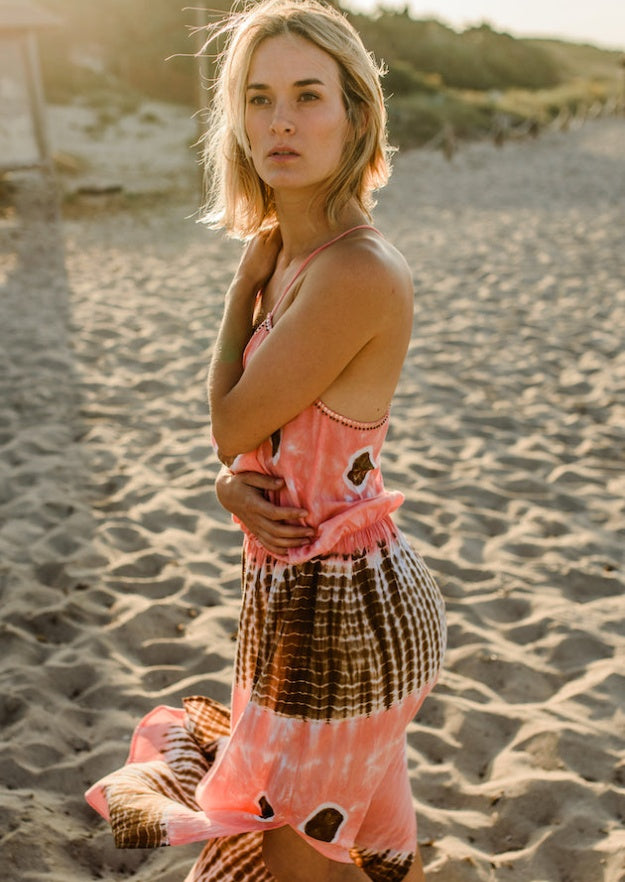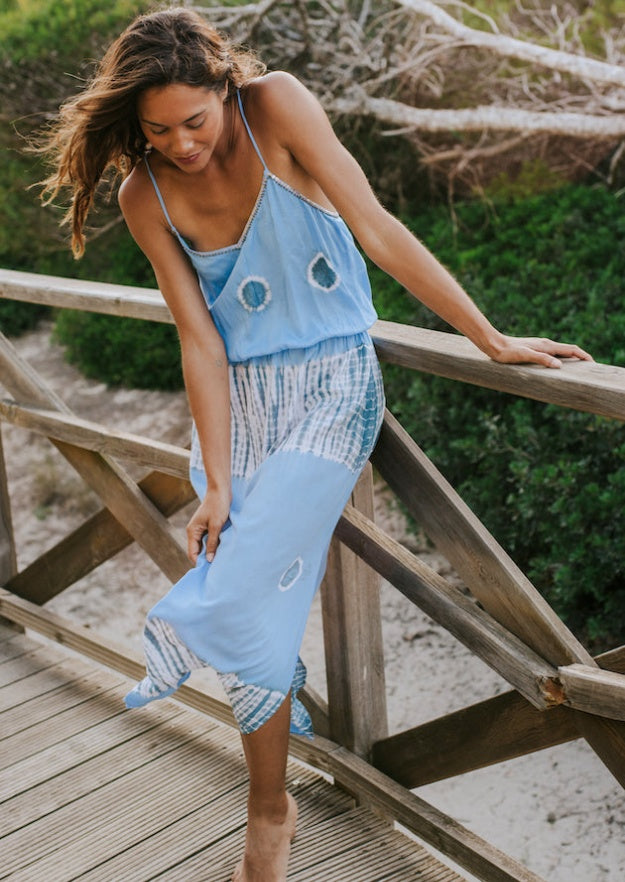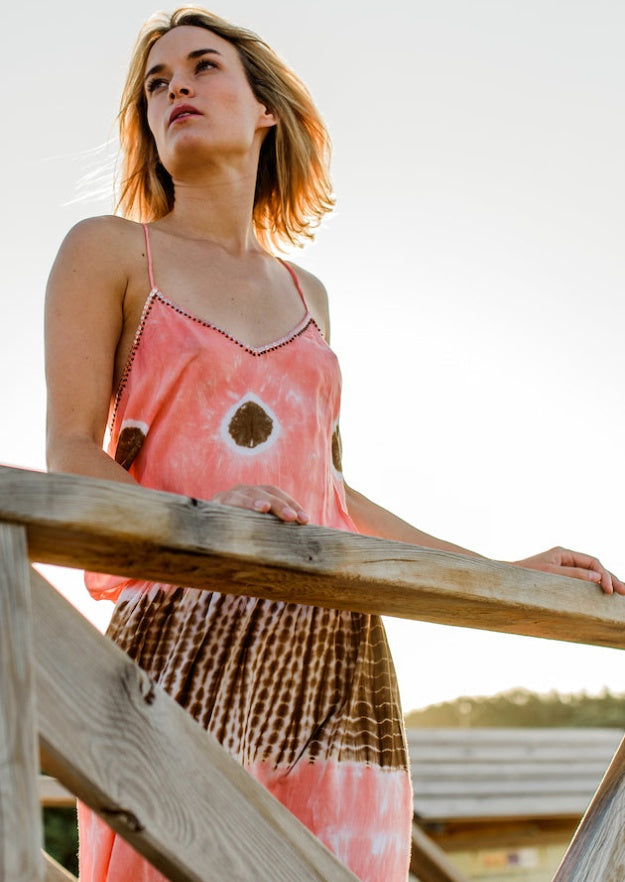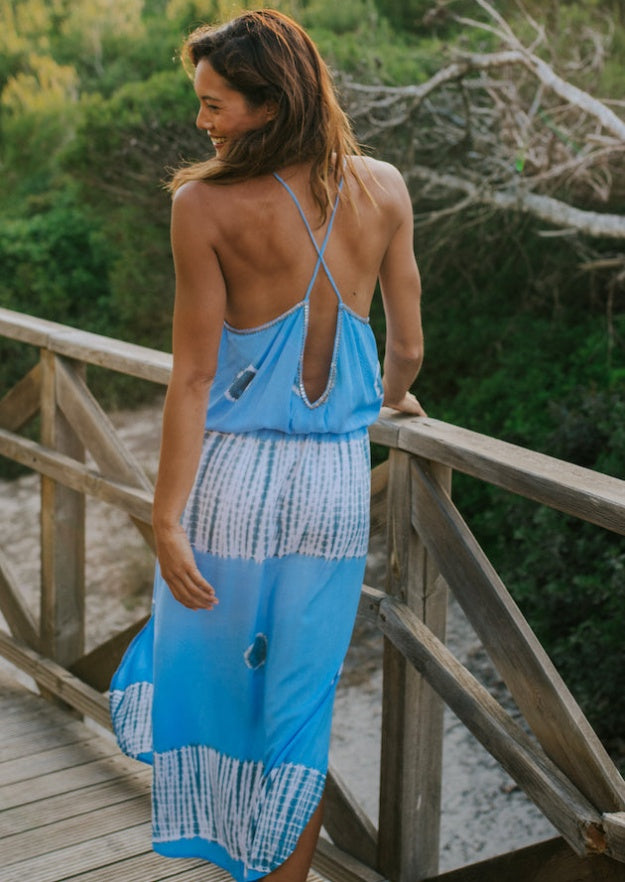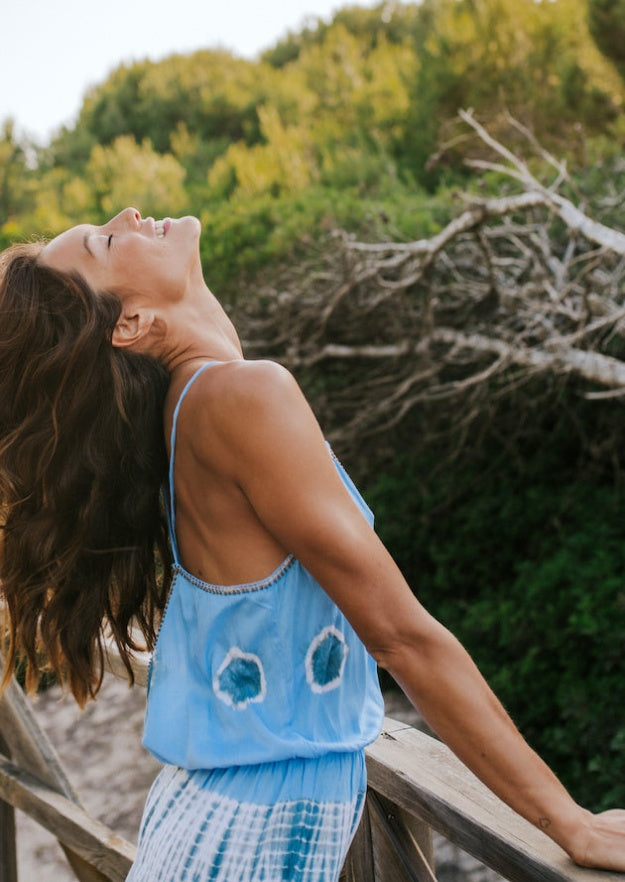 Damaris Dress
484N_SA_L
See more of Hippy Chick Ibiza
Tax included.
Nothing says hippie-chic more than our Damaris Dress. Flaunting an open back with sensual cross straps, holding it all nicely into shape. The Shibori pattern batik is nonchalant and playful but also gives it an unusual elegance. The delicately decorated neck and back give it that extra chicness and show it's not just another dress from the rack.
Products are shipped within 48h.
Worldwide FREE shipping on orders over €200.

Standard delivery or express delivery is available. See our full shipping policy and prices.
Returns are accepted within 30 days starting when the goods arrive to your home (subject to terms). See our returns policy.